Downtown San Jose Apartments: Rent or Buy in 2023
Posted by Sandy Jamison on Saturday, August 19, 2023 at 2:32 PM
By Sandy Jamison / August 19, 2023
Comment
Downtown San Jose Apartments: Rent or Buy in 2023
Central San Jose, also known as Downtown San Jose, is the business epicenter of the city. It's fair to say that downtown is one of the most thriving clusters in Silicon Valley.
So what is the market like in Central San Jose? Is there a good supply of rental units and properties for sale?
There's another vital question too; In 2023, does it make more sense to rent or buy a home in Downtown San Jose?
We've got answers! Keep reading to find out.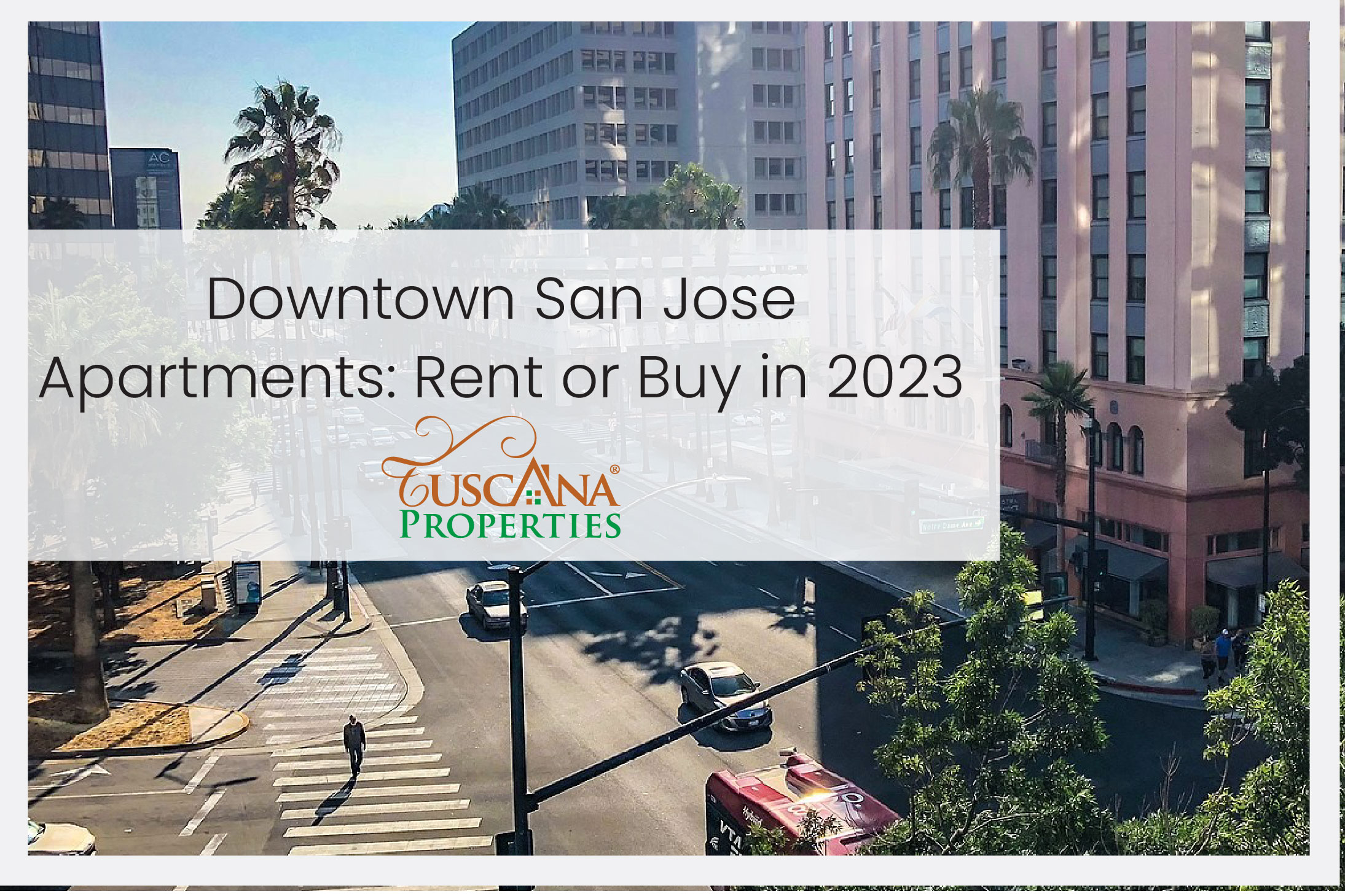 East Santa Clara Street via Will Buckner
Benefits of Living in Downtown San Jose
The Central San Jose area is a blend of commercial to the west and residential space to the east. The downtown cores of most major American cities are designed so that residents don't need to travel far for everyday needs. That means putting retail shops, department stores, and health services, within reach of anybody living in Central San Jose.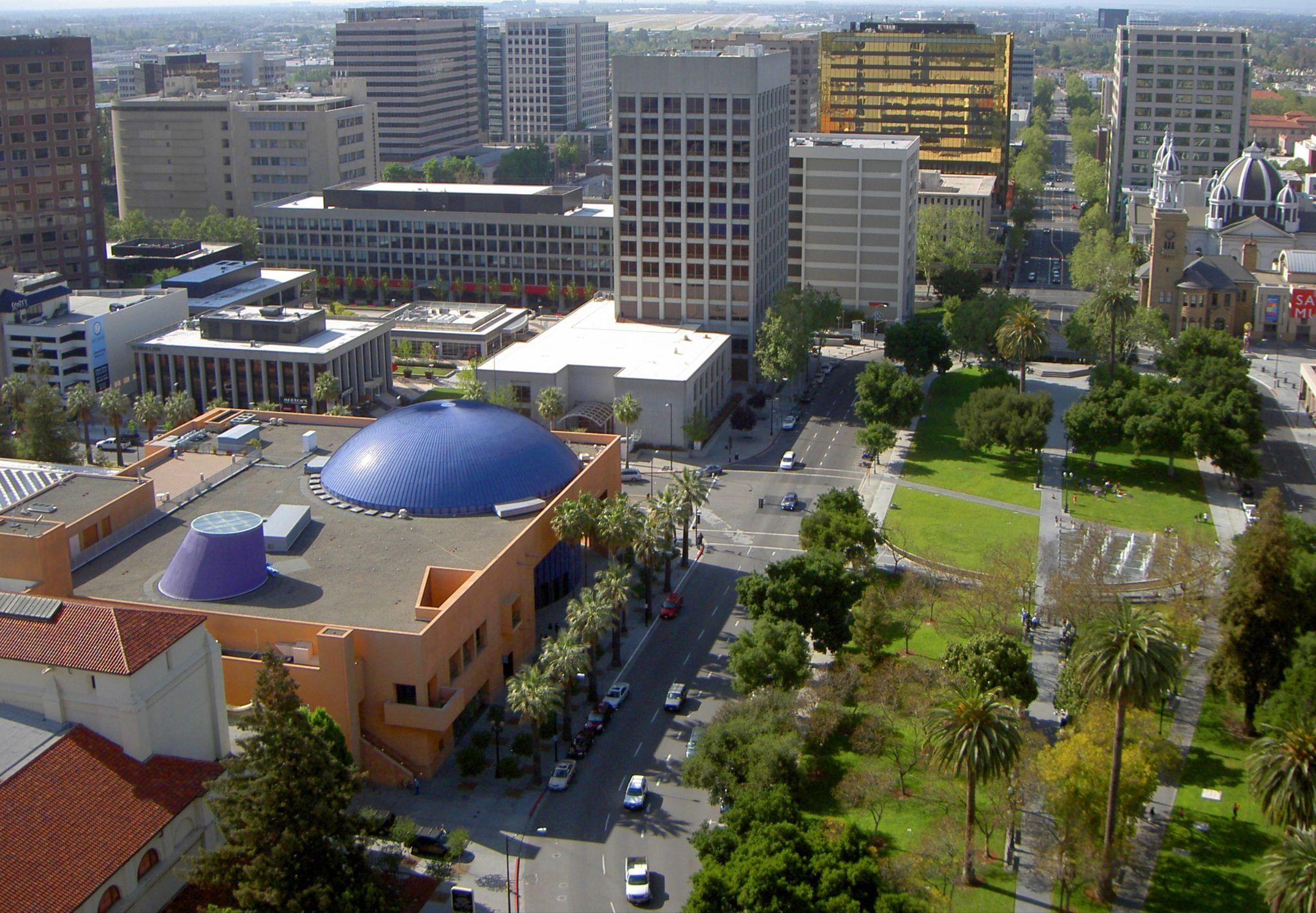 Overhead view of Downtown San Jose Via XAtsukex
Living in Downtown San Jose also brings the kind of nightlife you'd expect from one of the top cities in the US. You'll find an intriguing mix of bars, lounges, and clubs on First Street and Second Street in Downtown San Jose. Haberdasher is just one of the highly-rated cocktail bars that come recommended by locals.
Being in an urban setting means fewer green spaces, but that doesn't mean they are far away.
This is the Bay Area - there is a never-ending list of outdoor attractions here. Golf, hiking, fishing, horseback riding; you name it!
Two main mountain ranges (Diablo Range and Santa Cruz Mountains) flank Central San Jose. On either of the grassy slopes, residents can hike, bike, picnic, or spend the afternoon at a world-class winery.
Natural beauty is kind of a signature of San Jose and Santa Clara. Whether you prefer the coast, municipal parks, or grass-covered mountains, is down to personal preference.
Renting Apartments in Downtown San Jose
Rental properties in Central San Jose are usually priced between $1,000 and $10,000. On the lower end of the pricing scale, you'll mostly find 1-bedroom apartments with basic furnishings. A 2-bedroom apartment will usually start at somewhere around $2,500 per month.
Compared to 2022, average rental prices have slightly decreased.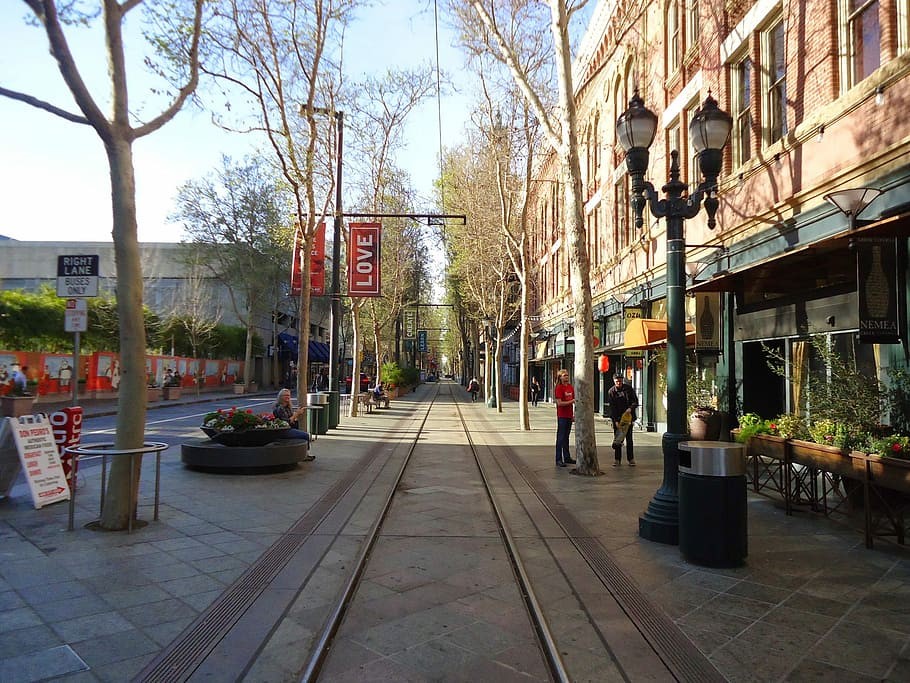 Downtown San Jose via Source
New developments in the area, such as the 4-story apartments on First Street, start around $2,700 for a 1-bedroom apartment.
By opting for slightly less recent development, tenants can get more space at lower monthly costs.
Many of the rental properties in Downtown San Jose are detached units or full townhomes. Finding comparable properties can be a challenge since there are not many rental properties to compare.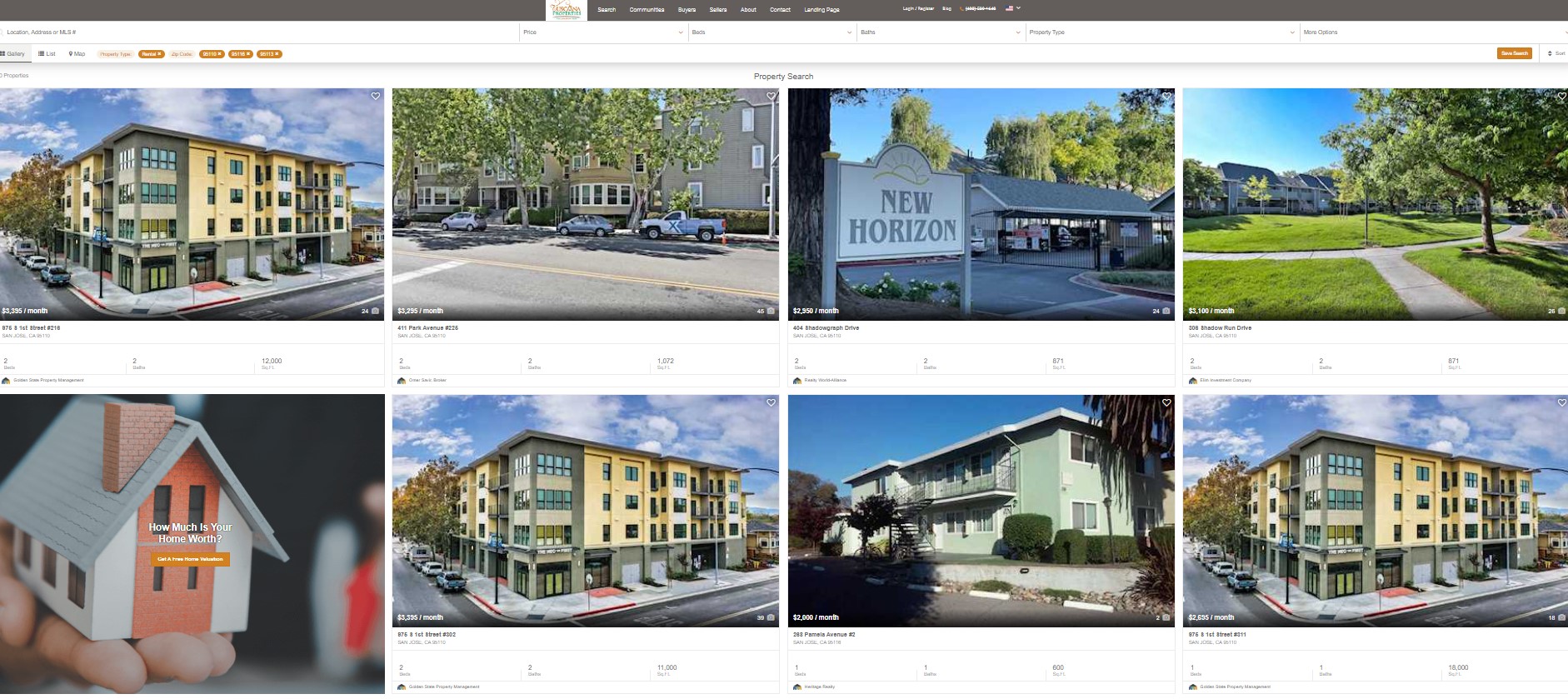 Examples of our rental listings for Central San Jose
Let a realtor know you are interested in renting a property in Central San Jose. In a competitive seller's market, it's crucial to act quickly and connect with landlords or management companies. When a local realtor sees a rental property hit the market, you'll be among the first in the world to know about it.
Why Buy Property in Downtown San Jose?
Our listings show a median property price of around $850,000.
Central San Jose and Silicon Valley have been experiencing an employment boom for a long time now. As tech giants like Google, Apple, Tesla, Norton, and Paypal, make local investments and create infrastructure, it's probably going to maintain property values (if not increase them further).
Experts usually agree that viable long-term industries, such as Silicon Valley tech, can insulate property values from external factors.
The economy of San Jose also draws from tourism and exports, such as wine and pitted fruits.

An example of a Downtown San Jose apartment building
In a nutshell, all of this could mean that San Jose, especially the downtown core, is a safer real estate investment. Buying property here also gives you the option to generate rental income.
For families and singles, buying property can solidify your roots in the area and give you peace of mind. Your mortgage payment can often be lower than a monthly rental payment would be, without factoring in other costs.
Is Renting Better Than Buying in San Jose?
Renting and buying both hold advantages, but they also both have drawbacks.
Renting a home is attractive to people who want flexibility and a relatively loose commitment. Having the freedom to move out after giving notice is just one perk though. Almost all maintenance is the responsibility of the landlord, thanks to the Landlord Tenant Law in CA.
Buying a home comes with significant tax deductions and a long-term investment. In an area like Downtown San Jose with an optimistic long-term market forecast, that investment might pave the way for retirement.
Did this article make you curious about your options?
How would you like to chat with a realtor that doesn't pressure you to rush things along?