Downsizing: Coping with Grief in a New Space
Posted by Sandy Jamison on Wednesday, October 20, 2021 at 4:25 PM
By Sandy Jamison / October 20, 2021
Comment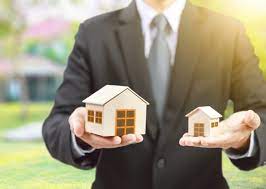 We all cope with the passing of a partner in a different way. There is no manual for mourning, no timeline for moving through grief and no step-by-step instruction for getting through the emptiness and ache. When your spouse or partner dies, spending another moment in the home you shared might do nothing but remind you of this major loss over and over again.
For some people, starting fresh in a different place is freeing. They can move through grief without feeling the weight of the memories of their partner all the time. For others, the house just simply felt too big and, as a consequence, too empty. You can honor their memory without overwhelming your emotions by downsizing from your current space into a smaller, more manageable home. The Jamison Team wants to help you navigate this difficult transition, so we've prepared the following guidance to help you along the way.
Getting Started
Starting the process of downsizing doesn't mean the transition happens overnight. Taking your time helps you make the right decisions about everything, from your emotions to your belongings. One of the first major decisions you'll have to make about downsizing is what to keep and what to hold on to. This is also arguably the hardest part. Purging your partner's possessions will come with an array of experiences— some of them sudden and shocking. You might feel guilty about discarding or donating items, especially particularly cherished or beloved things.
If you need more time, consider storing items you aren't ready to part with, but also don't want to see everyday. It can be a good way to quell any guilt or anxiety you might be feeling. Plus, it's a temporary decision that won't break the bank. Once you're ready to make the the next step in downsizing, it's helpful to know a few of the key benefits:
⦁ A smaller space means less cleaning. You and your partner likely split many of the household chores — he took out the trash, you unloaded the dishwasher. She swept, you mopped. But now that you have to care for a home on your own, downsizing to a smaller space makes cleaning on your own more manageable.
⦁ Downsizing often results in less stress from clutter, especially emotional distress from working through grief. When your partner dies, everything changes and that kind of uncertainty causes a lot of duress. Less clutter means less chance for moments of panic or anxiety.
⦁ Selling your old home and purchasing a less expensive, smaller home means you can save a lot of money. This might come in handy if you are now living without your partner's income. It's also therapeutic for some people to travel, try out a new hobby or take on a new adventure after a major loss. Extra cash from a home sale can help you relax and take your time.
⦁ Downsizing gives you the chance to have a clean slate in a new neighborhood or city. You don't want to forget about your partner, but starting over in a new city can be a good distraction. Focusing on a new home, new job and new town can keep you moving forward, while also still encouraging you to process your grief.
⦁ A new home is a chance to reassess your priorities in life. A space that isn't attached to your life with your partner can help you reimagine your life for yourself. That can be incredibly hard to do— especially from an emotional standpoint. You might feel angry at yourself— or even your partner— for feeling inert and static. Downsizing can give you momentum to keep moving and healing.
When you're downsizing, you may choose to purchase a new home with help from The Jamison Team, which means you'll have to start shopping for mortgages. Depending on your financial situation, credit, and needs, you'll have several loan types to choose from. For example, you can find mortgages for VA, FHA and conventional loans. Carefully research interest rates, down payment options, and which loans you're most likely to qualify for to ensure you make the right choice.
Many people find themselves struggling to move on after losing a spouse or partner. The overwhelming sense of feeling lost can make some people feel stuck and stagnant in their grief. Downsizing isn't for everyone in mourning, but for many it provides space to mourn, grow and breathe.