Does Working From Home Affect Home Insurance?
Posted by Sandy Jamison on Monday, August 9, 2021 at 11:09 AM
By Sandy Jamison / August 9, 2021
Comment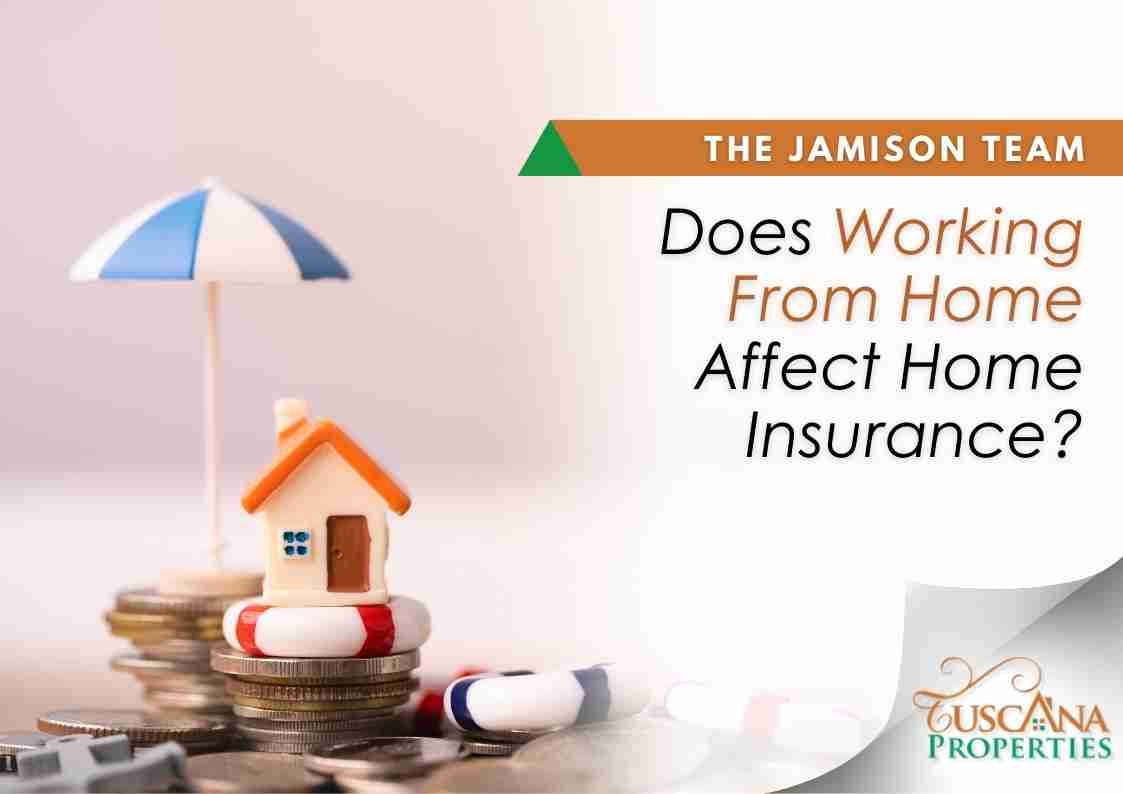 Thousands of employees are now working from home in response to the government restrictions to limit the spread of the coronavirus. And although there is light at the end of the tunnel with the approved COVID-19 vaccines, it seems like working from home may become the new normal even after the pandemic.
If you're one of the people working remotely from your home either due to the social distancing guidelines or just from the convenience that comes from teleworking, you may be wondering how this affects your home insurance.
In this article, we'll look at the implications of remote working for your home insurance coverage.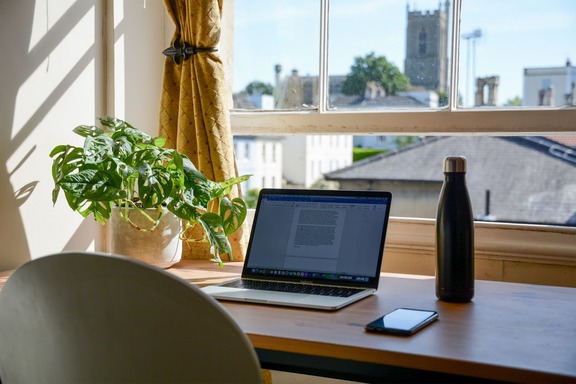 Does Working From Home Affect My Home Insurance Coverage?
The answer to this question is that IT CAN.
The standard homeowners' cover doesn't cover your home business. For instance, the standard HO-3 home insurance only covers $2500 of your home-business equipment and only $500 for items that you may have taken off your home business premises. This means that if something unexpected happens, say a burglary that causes the loss or damage of your work laptop, your homeowners' policy will only cover $2500 of the cost.
Additionally, many homeowners' insurance policies don't cover bodily harm or property damage that may occur due to business-related activities done in your home.
Thus, if you work from home, it's essential to talk to your home insurer and determine your policy's details regarding what is covered and not covered. In case you find that you and your equipment aren't covered, you'll need to update your insurance cover such that it reflects that you're using your home as a business premise.
Informing your insurer about your home office also allows for part of your home insurance premiums to be tax-deductible if your workspace is part of your homeowners' policy.
If you fail to inform your insurer that you're working from home and your policy isn't updated, any business-related claim you make due to an unexpected event will be denied.
How to Expand the Limit For Business Premises Under Your House Insurance
Since your home insurance may not provide adequate coverage to protect you and your business equipment in case of an accident, you must consider expanding it to increase the limits for your business property.
Your insurer may consider a few factors to determine the policy endorsement you require to extend this limit. Some of these factors include:
If you're doing administrative or clerical work from home
If you'll have visitors visiting your home for business reasons
If you'll be keeping your business stock at home
If there are any specialist equipment that you store in your home
If the work you carry out in your home business is mostly clerical, then it may be possible for your insurer to offer an extension in your house insurance that can cover the work equipment that you'll be using. Unfortunately, if you receive visitors, store goods or stock in your home, or have specialized equipment in your home, these may increase the risk of accidents occurring in your home business premises. Your home insurance may not provide cover for these risks.
So, what options do you have when it comes to increasing your policy cover such that it covers your home-business property? Below are a few options that you can consider.
Incidental Office Occupancy Endorsement (HO 04 12)
This endorsement can increase your business property's liability in your home from $2,500 to up to $10,000. It includes coverage for your premises and business equipment. The endorsement will also cover business equipment that your employer owns, which they allow you to carry home for work purposes.
Business Pursuits Endorsement HO 24 71
This endorsement expands liability protection for the business that may be deemed clerical, sales, or instructional. The endorsement does not apply if you own the company or you're a partner in the business
ISO Home Business Insurance Coverage (HO 07 01)
This endorsement is a good option for home-based business owners. It's classified into four groups, namely:
Office – This is applicable for home businesses that perform administrative or professional tasks for their customers. Such tasks include technical writing, resume writing, accounting, or answering phone calls.
Service – This is applicable for businesses that offer repair services to their customers. Examples of such repair services include housecleaning, bicycle repair, computer repair, pre-sitting, photography, and clock repair.
Sales – This is mostly used for businesses that sell products from home. These products must not be crafted in the house. Examples of such sales-based businesses include selling stationary, flowers, cosmetics, magazines, cosmetics, and plants.
Crafts - This is applicable for businesses that sell crafts made in the home or other structures. You may be selling the crafts from your home or another location. Examples of such crafts include dolls, quilts, miniatures, flower arrangements, and ceramics.
For your home business to be eligible to be covered under the ISO home-business insurance coverage, it must meet the following criteria
You, as the one insured, must be the owner of the business, or the business should be owned by a partnership or a joint venture that you're part of, plus other residents who are family members
The business is on a private residential premise
The business may have up to three employees, but its gross yearly receipts shouldn't be more than $250,000
The business shouldn't be involved in the manufacture, sale, or distribution of food or personal care products. But there is an exception for a business engaged in the sale and distribution of recognized personal care products manufactured by a renowned organization.
For Landlords
Homeowners renting property to tenants should certainly consider whether or not a tenant will be working from home, and how this might affect insurance on the property. Utopia Management recommends that landlords verify if tenants who provide a service from home have liability insurance. This is crucial if the service they provide is hands-on, where the tenant's clients physically enter the property. Your landlord insurance policy may not cover any form of commercial use, so plan accordingly by making sure your tenant's work is low-liability, or at least covered.
Final thoughts
In closing, if you work from home, you must get your insurance needs right. Talk to your insurer to determine the insurance product that can protect your home- business equipment and premises.
More Questions? Follow-up With Us!
If you have more questions about what to expect from the markets around the Bay Area, don't be afraid to reach out to us today. Our experts are experienced in all property types and the entire San Francisco Bay Area, and we can help you to find what you need to know today.