Does Nice Curb Appeal Add Value to Your Home?
Posted by Sandy Jamison on Thursday, August 5, 2021 at 3:56 PM
By Sandy Jamison / August 5, 2021
Comment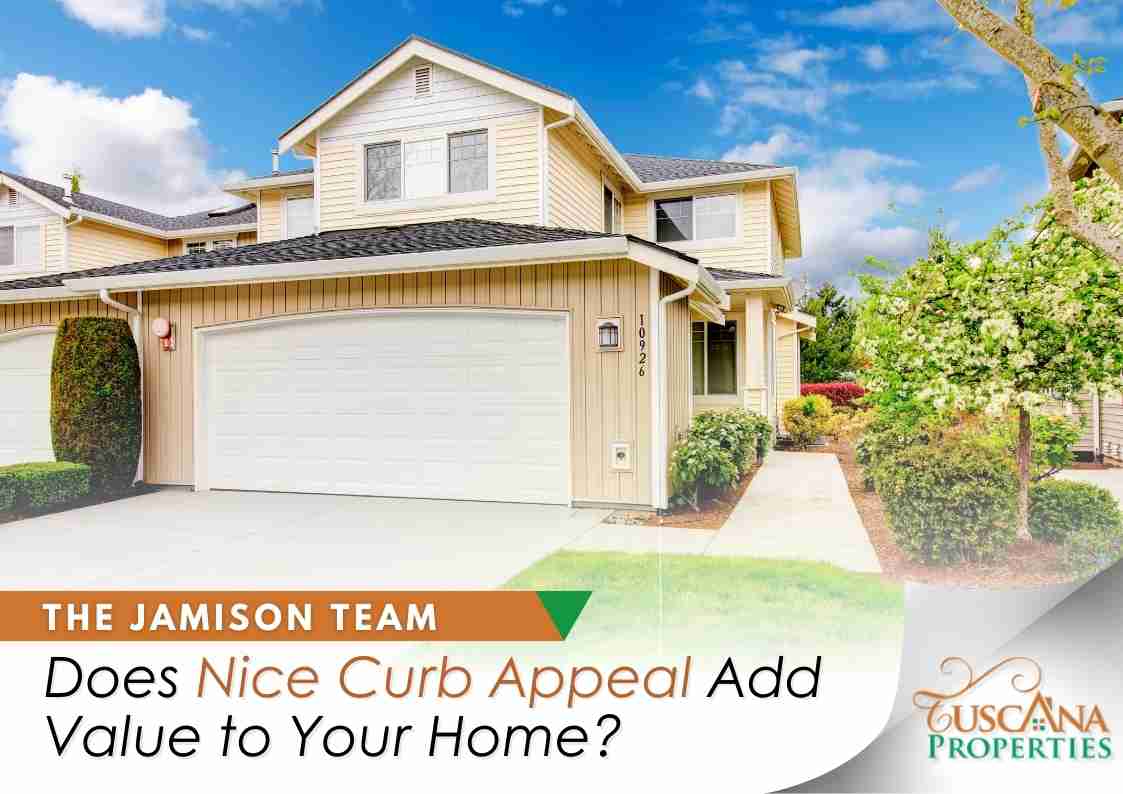 New light fixtures
If we're keeping up with housing trends, outdoor light fixtures that come with the house can make your home look quite dated. You can change the way your home looks, how energy efficient it is and how safe it is by replacing the fixtures. In doing so, you can expect to see a 50% return on investment.
New deck or patio
After the year we had in 2020, buyers want a place where they can sit outside and entertain - they want a deck, patio, or both. If you want to appeal to those buyers and are willing to tackle these projects, you should know they'll cost a pretty penny depending on the size, material, and labor. However, you could see a 69% to 76% return on your investment.
Improved facade
If you subscribe to that "go big or go home (no pun intended)" mindset, improving the facade of your home will give you that wow factor. There are a few ways you can do this. You could replace the vinyl siding, add stone veneers as either an accent around the front door or the bottom third of the perimeter. You could also use wood paneling or bricks to achieve a unique look. Best thing is, these improvements will net you a 95% ROI!
Outdoor kitchen
When you're working on curb appeal, you don't have to focus solely on the front yard. Buyers also like to focus their attention on the backyard as well. It's not uncommon for buyers and homeowners alike to want to have a space outdoors where they can entertain guests. While you may have a lovely new deck, an outdoor kitchen is a fantastic addition. Key features of an outdoor kitchen should include a built-in grill, ample counter space, storage options, and maybe a nearby seating area. A basic set up can cost around $14,000, which is a nice chunk of change, but when you list it, you'll recoup 71% of the cost.
Improved landscaping
Landscaping is probably the most important aspect of curb appeal. A nice lawn, well-maintained flower beds, trimmed trees and bushes are a great way to get a buyer's attention. While there are a lot of ways you can improve the landscaping, these projects will net you the highest return when it comes time to sell:
Planting trees - up to $2,000 - 100% ROI
Installing a sprinkler system - up to $3,500 - 86% ROI
Have a lawn-care routine - up to $375 - 267% ROI
Improvements to Curb Appeal Can Raise Property Value
We put a lot of effort into maintaining our home and when we want to put it on the market, we want to make sure that all of that effort was worth it. These projects do add value, which is great news for you… But not so much for buyers because if they fall in love with your house but are on a tight budget, a home affordability calculator might show them that your home is out of their reach. Don't worry though because in this hot market, a qualified and ready buyer will come along!
More Questions? Follow-up With Us!
If you have more questions about what to expect from the markets around the Bay Area, don't be afraid to reach out to us today. Our experts are experienced in all property types and the entire San Francisco Bay Area, and we can help you to find what you need to know today.