Discovering San Carlos
Posted by Sandy Jamison on Wednesday, March 8, 2023 at 4:40:47 PM
By Sandy Jamison / March 8, 2023
Comment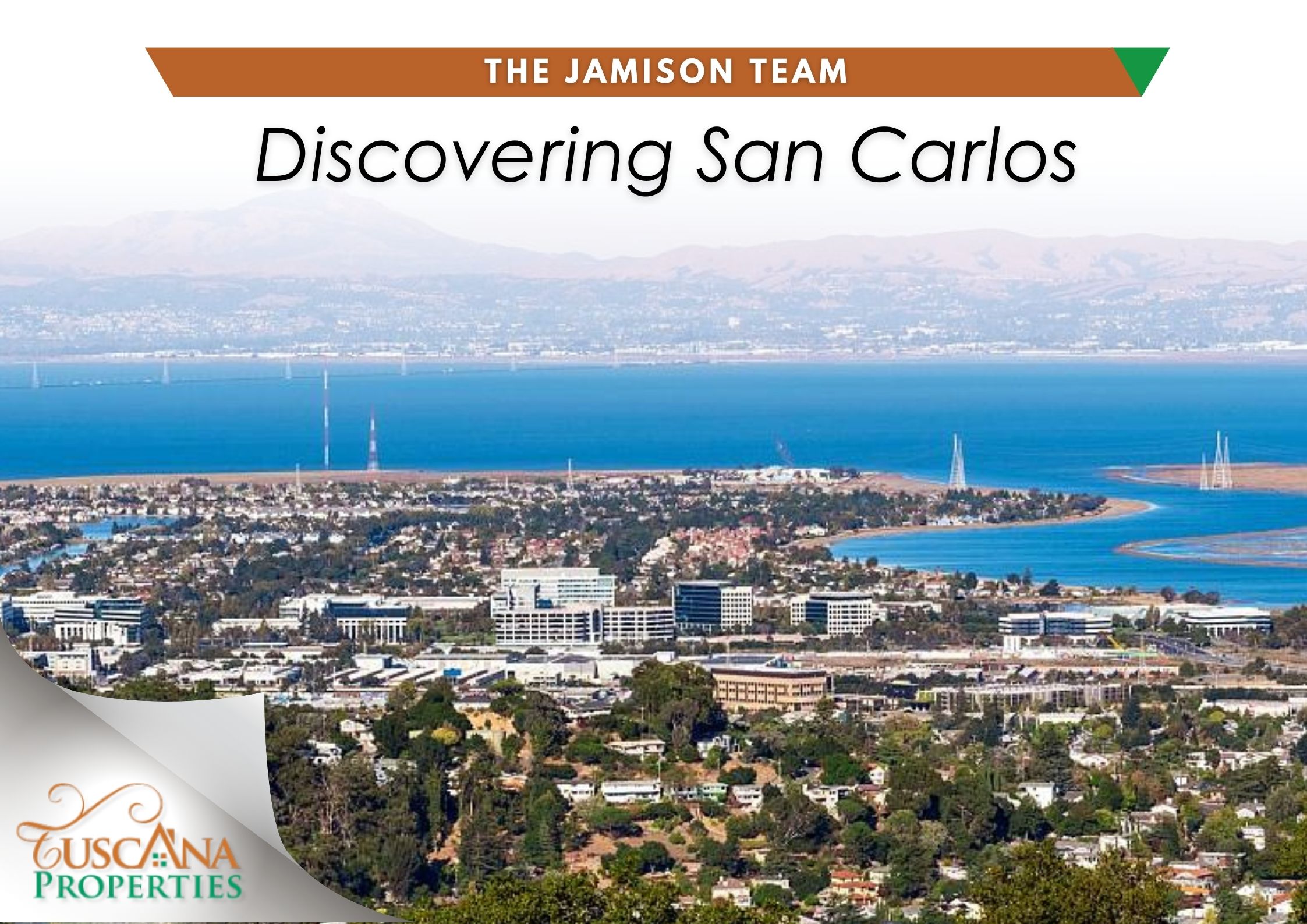 San Carlos, located in the heart of Silicon Valley in California, is a charming city that offers its residents a high quality of life. With a population of just over 30,000 people, San Carlos is a close-knit community that offers residents a small town feel while still being close to big city amenities. In this blog post, we will highlight the local community, schools, parks, and other amenities that make San Carlos an attractive place to live.
Community
One of the standout features of San Carlos is its sense of community. The city has a small town feel, and residents often know their neighbors and look out for one another. San Carlos is home to several community events throughout the year, such as the Hometown Days Festival, which includes a parade, carnival, and live music. The city also has a farmer's market every Sunday, where residents can buy fresh produce and other local goods.
Schools
San Carlos has an excellent school system, making it a popular choice for families. The San Carlos School District has four elementary schools, one middle school, and one high school. The district is known for its rigorous academic programs and its commitment to providing a well-rounded education to its students. In addition, the San Carlos School District has a strong emphasis on technology, with all classrooms equipped with the latest technology.
Parks
San Carlos has several parks and open spaces that provide residents with a place to enjoy the outdoors. Burton Park is a popular destination for families, with a playground, picnic area, and sports fields. The park also has a community center that hosts a variety of programs and classes. Crestview Park is another popular park, with a large grassy area, playground, and basketball court. For those who love to hike, the Pulgas Ridge Open Space Preserve offers several miles of hiking trails and stunning views of the surrounding hills.
Other Amenities
San Carlos has several other amenities that make it an attractive place to live. The city has a vibrant downtown area, filled with shops, restaurants, and cafes. The San Carlos Library is a popular destination, with a wide selection of books, movies, and other materials. The city also has a community center that offers a variety of classes and programs for residents of all ages.
Conclusion
San Carlos is a wonderful place to live, with a strong sense of community, excellent schools, beautiful parks, and a variety of other amenities. If you're looking for a small town feel with big city amenities, San Carlos is definitely worth considering.