Choosing the Right Real Estate Agent: Your Key to Success
Posted by Sandy Jamison on Wednesday, November 8, 2023 at 9:45 AM
By Sandy Jamison / November 8, 2023
Comment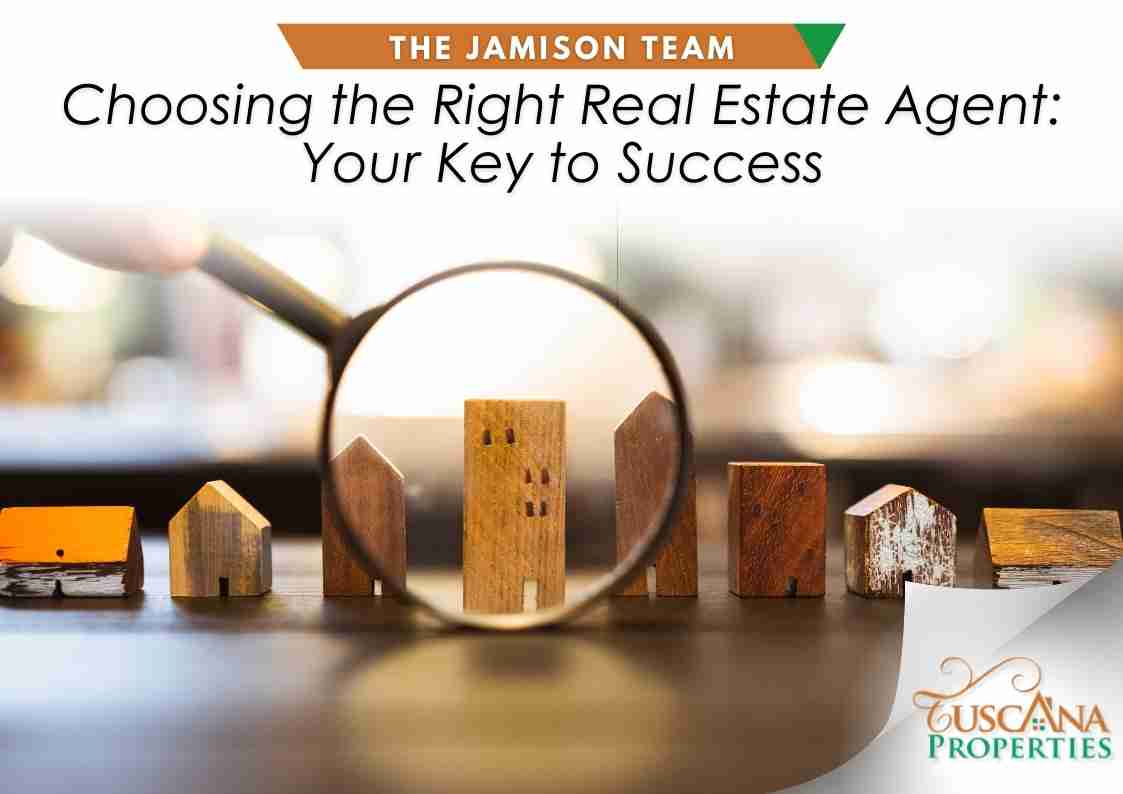 When you are choosing a real estate agent, your goal is to maximize profit or savings, plus guidance through the transaction.
What kind of agent do you need?
Homebuyers

use agents to find homes and then start the buying process with offers and negotiations.

Home sellers

can use a realtor to accurately price their home for sale, then promote their listing, and negotiate with potential buyers.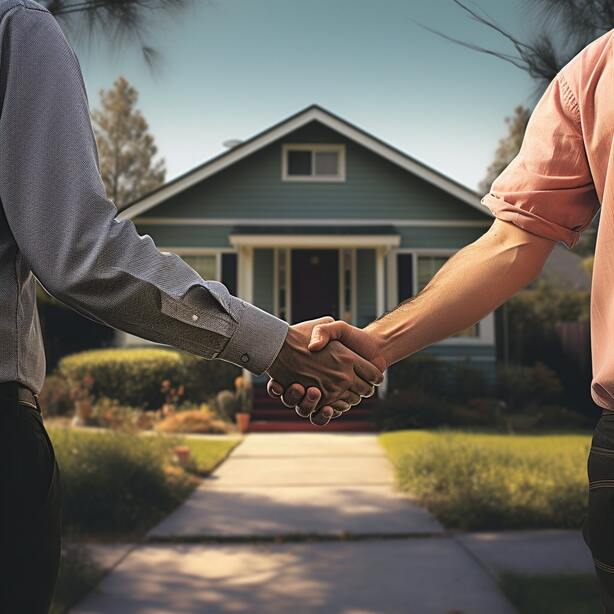 Realtors find ways to maximize profits for sellers and save buyers money
Finding the right agent isn't simple - unless you are reading this article! In the Bay Area, you need experience and you need exclusive programs, whether you are buying or selling a home.
This 5-minute read will help you identify quality agents and take the stress out of your real estate transaction.
First Steps for Finding a Real Estate Agent
Before you meet for a face-to-face interview, do a bit of research on realtors in your local area.
What you need to find are testimonials and reviews - but don't just read one or two! Check the reviews from recent months, then scroll deeper and see how things were going a year or two ago. You don't want to be stuck with a real estate agent who has cleaned up their act recently but has a history of bad service.
Has your realtor sold a few homes - or hundreds? Find out how many homes a realtor has sold to get a feel for their level of experience.
Don't forget to chat with your friends or people you respect in the community. For example, some of the business owners in your local area probably dealt with realtors several times, making them great people to ask. Also, your coworkers or employer might have realtors to refer to.
We let our past clients describe exactly what it was like to work with us. Are you curious about what they have to say?
An Important Note on Different Levels of Realtors
Almost every realtor is capable of putting together an MLS listing, but that's only the tip of the real estate transaction iceberg.
There are a lot of twists and turns to real estate transactions, and real estate agencies have different approaches.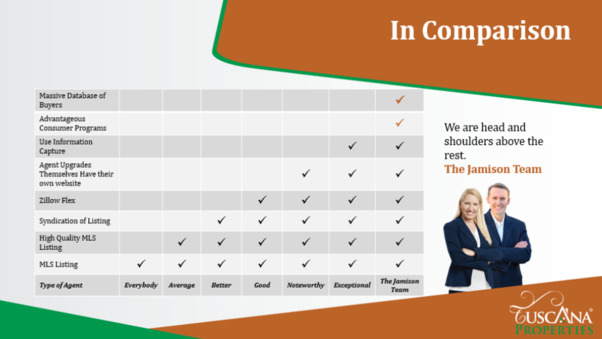 Navigate real estate markets with an experienced realtor
What you're really using when you work with a quality realtor is their network, expertise, and awareness of local trends. What those things get you, is more profit, higher success rates, and other advantages. For example, did you know that some realtors (like our team) can guarantee your home sale or purchase?
Most agents won't be able to offer you programs like the Guaranteed Sale Program and Buyer Satisfaction Guarantee - but The Jamison Team can. In fact, those are just two of the many exclusive programs we've got for our clients.
You Should Interview a Real Estate Agent
You don't have to dress for a job interview, but a face-to-face meeting with your realtor is essential.
Usually, your realtor will be happy to meet locally, though heading to their offices is a good plan. You'll get a better sense of the customer service and company culture by visiting their office.
When you set up a meeting, be ready with several questions for your realtor. Don't forget to bring along important details that might be tough to remember on the spot.
If you're buying a home, your realtor will want details about your needs, budget, and deal breakers. Get the agent to show you some examples in the office, but they'll need some time to fully check the market for your style of home.
Now, what happens if you move into a home, but for whatever reason, you start to have regrets? If you're working with one of our realtors, you'll be able to use our Buyer Satisfaction Guarantee. If you get second thoughts within 18 months and want to move from your home, we'll either guarantee your sale or buy the property from you ourselves.
For sellers, a realtor will be interested in the home being sold, plus some of the property's history. Ask questions about how the real estate agent will represent you and market your home. You'll want to check that the agent has an understanding of the local market and future trends too.
One of the biggest dilemmas that sellers face is whether they should buy a new home first - or sell their current property before anything else. We take that dilemma away with our Guaranteed Sale Program. By doing an analysis of your home and coming up with a market value, which you will be paid upfront before we market your home.
Check How Many Homes a Realtor Has Sold
A realtor's experience can benefit you greatly. You could net more profit from your sale or negotiate a better price when buying. With a seasoned local agent, the entire real estate transaction, with its many hurdles and requirements, will go much smoother.
Check to see how many homes a realtor has sold by asking to look at closed MLS listings.
The average realtor sells roughly 2.8 homes every year and it's important to verify this figure. Knowing how many homes a realtor sells is just part of your selection process - you've also got to see if the homes are comparable to the property you have in mind.
We're proud to say that the Jamison Team has already sold over 1000 homes in the Bay Area, with a 97% success rate. For context, most realtors achieve a 70% success rate.

Here are some quick stats about our team
Next Steps After the Interview
The interview is one of the first steps in choosing a real estate agent. After you leave, what's next?
1. Check the references your realtors gave you.
Realtors will supply you with references to former clients. Call these references and ask them how their experience went. Don't focus on one reference alone, instead, consider the commonalities you hear from the references. Do the references repeat some of the same things you found online during your initial research?
2. Consider your options and follow your instincts.
When you are choosing a real estate agent, follow your gut when it's time for the final decision. You and the realtor will be working closely together on one of the largest transactions that people make over their lifetimes.
Our team offers programs that other agencies won't - such as Buyer Satisfaction Guarantee and the chance to immediately show your home to a database of 8,000 potential buyers.
3. Look over the contract carefully.
If the agent checks all of your boxes and shows good expertise, a solid reputation, and a track record of success, the next step is the contract signing. Time to find your reading glasses, if you have them. You can also get a legal professional to examine the contract for you.
Find out what fees you are expected to pay the agent for their services, as well as the contract length. Being locked into a long contract could hurt your chance of selling. This is because you may want to switch realtors if your market remains on the market too long.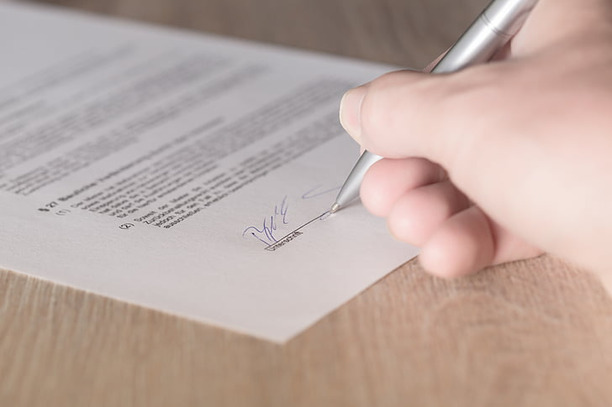 A contract with your realtor is a very important document
Want to Speak with Top Bay Area Realtors?
The Jamison Team has an excellent track record as one of Santa Clara County's top real estate agencies. Not only do they have published testimonials online, but they offer advantages that other agencies don't.
For home sellers, The Jamison Team has the Guaranteed Home Sale program, plus the Move for Free program. Also, the team has a network of home buyers who might make an offer on your home immediately.
Home buyers get exclusive resources like a Home Satisfaction Guarantee, which will protect buyers from falling out of love with a property - and find them a new home!
More Questions? Follow-up With Us!
If you have more questions about what to expect from the markets around the Bay Area, don't be afraid to reach out to us today. Our experts are experienced in all property types and the entire San Francisco Bay Area, and we can help you to find what you need to know today.