8 Essential Tips for Preparing a Home for Sale
Posted by Sandy Jamison on Friday, October 27, 2023 at 10:00 AM
By Sandy Jamison / October 27, 2023
Comment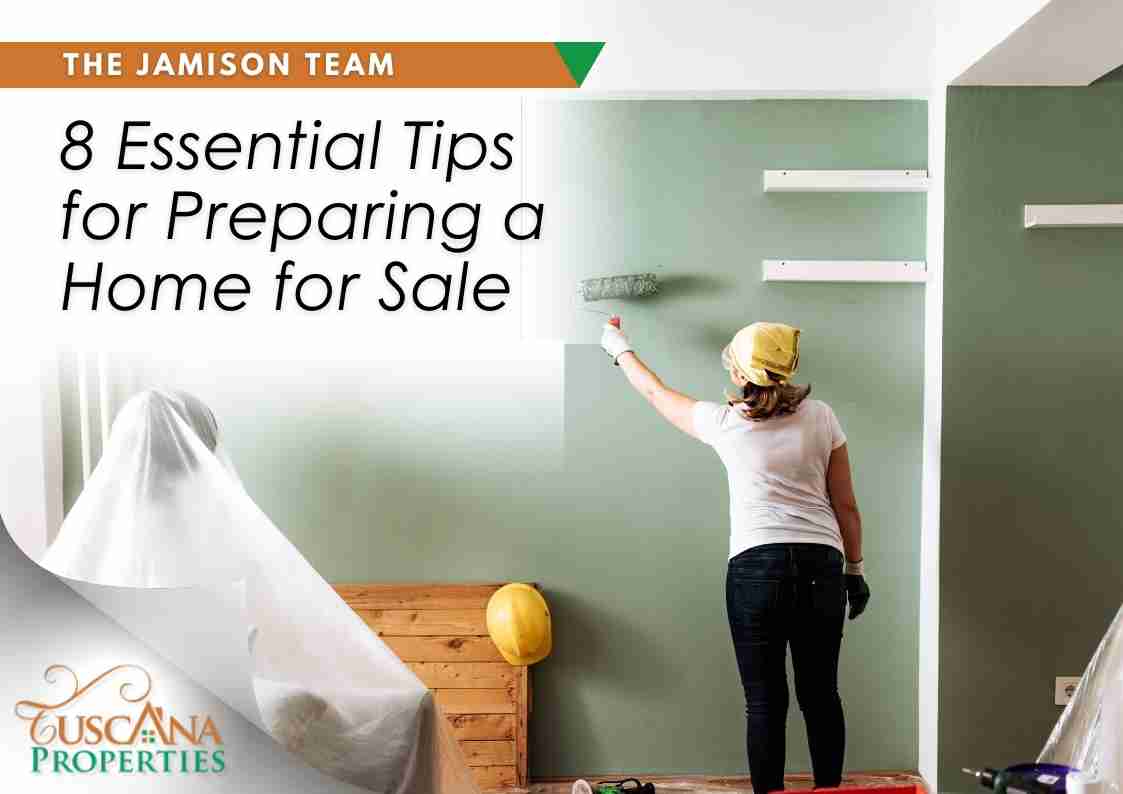 You loved your home, but now it's time to make the most profit possible when you give it to the next owner. It can be an emotional time and yet, you've got to prepare a home for sale to get the benefits you deserve.
Real estate agents can guide you through this whole process and connect you with contractors. For homeowners who want to prepare everything themselves - it's no small task, but it can be done.
We all know how first impressions work, but the stakes are much higher in the real estate world. It's not about dazzling prospective homebuyers with decoration or personal touches; the aim is to present a clean property that focuses on the home's design.
These 8 Tips Need to be Considered When Preparing Your Home for Sale
Once you've decided to sell, it's time to take a look at what your home needs to get ready for staging or walkthroughs from buyers.
Realtors can connect you with professional stagers who have turned preparing a home for sale into an art form. Even if you choose to go down that road, there are still a few things you'll have to do.
If you are selling a home in Santa Clara County - we have buyers waiting to make an offer on your property. Before you take the time to prepare your home for sale, check with us.
1. Remove the Personal Element from the Home
Your family photo frames and art are beautiful, but a potential home buyer might not feel the same way. During their first walkthrough, buyers want to use their imagination and see themselves in the spaces.
Make potential buyers feel like the property is a blank canvas for their own lives, not someone else's home they'll live in.
De-personalizing is easier than you'd think. A personal touch could be anything, including picture frames, stickers on glass, pieces of art, or even sentimental (but dated) rugs. These things might seem small to you, but to those who want to buy your home, they might hurt your chances of a sale.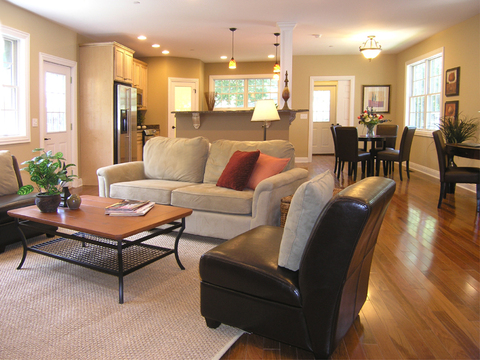 A well-lit interior
2. Get Rid of Clutter
This point ties into our last one about de-personalizing the home, but we need to be more specific.
Clutter means anything that doesn't add value to the appearance of your home, but still takes up space. Clutter and mess is a big "no-no" when you are preparing your home for sale. That isn't just because the mess looks unattractive - but also because it indicates your home wasn't very well taken care of.
If your home is cluttered, potential buyers might start assuming that other things could be disorganized as well, such as plumbing, roofing, electrical wiring, and more. Don't skip this step when you are preparing your home for sale.
3. Check for Replacements or Minor Repairs
Start with the lighting in every room of the home and also, any exterior lighting. After you've completed that, it's a good idea to move from room to room and note any repairs that should be made. Paint peeling from doors, loose cabinet handles or knobs, mildew on window seals - check it all.
Once you've done a visual assessment, check the functionality of your home. Do all of your switches work correctly? Do windows open easily or do they need maintenance? Major appliances like HVAC systems, dishwashers, and ovens should also be checked and repaired if needed.
4. Deep Clean Rooms, Closets, and Cabinets
Sweeping and spraying Febreeze is not going to cut it when you are preparing your home for sale. If the property is older, the cleaning will take longer and be more of a factor for potential buyers. A home or apartment that was built recently needs a lot less TLC to meet a buyer's standards.
If the home is spotless, but grime is lurking inside your cabinets or under the sink, that will be a red flag for potential buyers. You should expect that every part of your property will be looked at during an open house or staging.
Realtors are connected to cleaners and real estate staging professionals.
5. Eliminate Odors
Most of the time, a deep clean will create a pleasant smell in your home, but not always. Mildew, mold, or pet odors are strong enough to remain - even after the property has been professionally cleaned.
Consult cleaning professionals if you have some unpleasant smells in your home, but don't try to cover the bad smells with good ones. If potential buyers think that you are masking smells to hide some kind of damage to the property, you might lose the sale or some profit from your asking price.
There's some debate about which scents work best when preparing your home for sale. Citrus, pine, jasmine, and cinnamon are natural smells that many prospective buyers will appreciate - but don't over-apply scents. Your home should smell light, fresh, and clean, but avoid making the scents heavy and overbearing.
6. Highlight Key Rooms
Some parts of your home are the selling points, also known as the focal points. For example, a fantastic lobby, floor-to-ceiling windows in the living room, or a spacious kitchen island. Key rooms are often the spaces where buyers will spend most of their time, such as the living room, bedrooms, and kitchens.
Make sure that key spots and key rooms in the property are drawing the attention of potential buyers. Achieve that by using accent art or arranging furniture to pull focus. A nice plant could also draw attention to different parts of the property.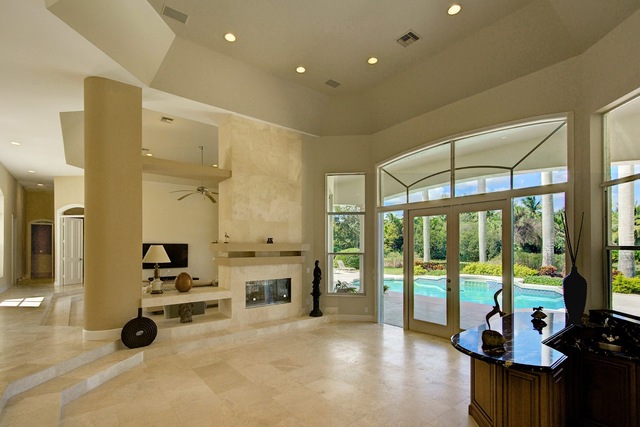 A good example of a space that should be highlighted
7. Introduce a Bit of Nature
Don't put flowers and plants in every room of the house, but instead, place them strategically in key rooms. A vase and bouquet in the kitchen is a lovely touch that also works in living rooms.
If you place flowers or plants around your home, make sure they are healthy! Unhealthy plants might indicate to potential buyers that you aren't maintaining the home as well as you should be. Even if that isn't true, it's not worth the risk. Of course, a professional stager will choose fantastic plants for your home.
8. Check Your Curb Appeal
It's great if the interior is prepared for sale, but the exterior has to match. From the moment potential buyers park outside your home, they're evaluating and critiquing it.
Sometimes, a single-family home can benefit from a pressure washing of the driveway and front walkways, but every home is different. If there's a garden in front of the home, it should be in excellent condition. Dead plants should be replaced, hedges trimmed, and plants pruned.
Local realtors always know several landscaping companies in the area who can complete this kind of work promptly.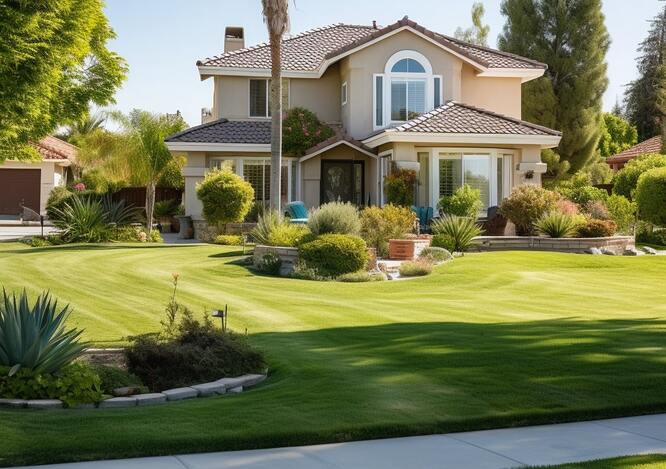 Maximize your property's curb appeal
Let's Hear Your Questions!
It's normal to have questions about preparing your home for sale, but you are not alone.
If you want an expert opinion, why not talk to some experts? The Jamison Team is one of the leading real estate agencies serving Santa Clara County in California. After helping their clients buy and sell homes since 2008, they know exactly what makes a property ready for sale.
The Jamison Team will be able to maximize the profit from your home sale and perhaps, find your next dream home.