6 Interior Design Tips for Staging a Home for Sale
Posted by Sandy Jamison on Wednesday, September 15, 2021 at 8:48 PM
By Sandy Jamison / September 15, 2021
Comment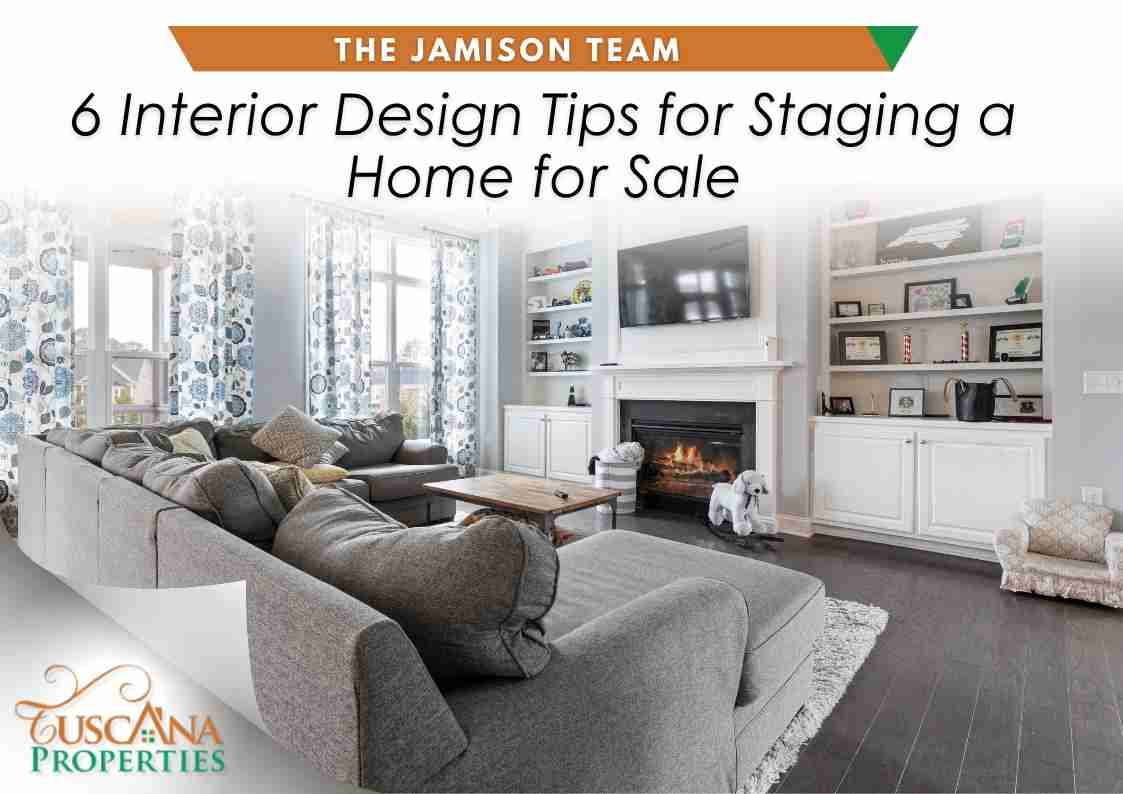 Staging a home before listing it for sale allows you to sell it faster and often for more money. In addition, a well-staged home shows off the best parts of the property while also inspiring a higher perceived value from the creative dressing.
When you're considering listing your home for sale, it's a good idea to plan and create a space that will inspire people to put in an offer as soon as possible!
These Are The Top Things To Do While Staging!
1. Deep Clean and Remove Old Wallpaper
Deep cleaning your space is fantastic for many reasons: one of the largest is that people automatically assume that any sign of dirt or grime means the home wasn't well maintained and may have issues. Scrubbing the house from top to bottom can help ensure buyers that they're getting the home from someone who took fantastic care of it. On top of this, it can also save you money from hiring a cleaning crew before the buyers move in.
While you're scrubbing and cleaning: it's time to take down old wallpaper! But, you don't have to go in without planning; there are dozens of videos and DIY tutorials on repairing drywall after removing wallpaper and how to steam paper off without fancy tools. These tutorials make DIY home staging a breeze and can inspire you to take on even more!
2. Highlight Features You Want to Shine
What parts of your home feel the most important? Which sections do you think would look better if emphasized differently? Of course, there are some classic tips, like tall oversized curtains to make ceilings seem higher and mirrors to make a room feel more spacious, but there is tons of other information that can help.
Kitchen shiplap can inspire a more organic and creative feeling in the kitchen. This may let shoppers more easily picture what their lives would be like if they purchased the home. So much of home design is based on personal taste, but staging it creatively can allow the house to appeal to as many people at once as possible.
3. Introduce More Light Into Your Home
Natural light allows a room to feel larger, cleaner, and more welcoming. This is especially powerful in areas where people gather and socialize, like kitchens and living rooms. When staging, consider putting in vinyl windows or even making larger window cutouts to bring in more light.
Larger windows, and window walls, are increasingly popular, and although they're more maintenance: they can add a lot of personality and beauty to a room.
4. Show Off Much-Needed Storage Space
Does your home have storage that needs more attention paid to it? Garage door window inserts can allow for more natural light to pour into this space so that when buyers are coming through, they'll see a large amount of space before anything else.
These windows are also a great perk because it means you don't have to turn the lights on every time you want to step into your garage. As long as the windows are well-made, they won't add much heat to the room but make it brighter and more comfortable.
If you have large closets or other large empty spaces in the home, dress them to look like good storage space. Pushing things to the back of shelves may seem messy at first, but they make the shelving and closets look massive.
5. Create An Inviting Atmosphere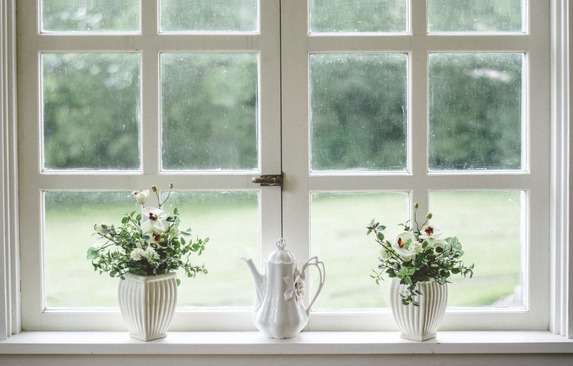 Allow for the home to be as inviting as possible! This means creating spaces that look comfortable enough to sit down and enjoy a nap in. Many people rent furniture from staging companies to help pull off a modern reading and napping nook without having to invest in a ton of furniture they may never use again.
This does cut out of your final profits, but having high-class and popular beautiful furniture in your home makes the entire space feel more modern and sophisticated. Ensure that your realtor is aware that none of the furniture comes with the house so they can communicate that to interested buyers, but besides that, have fun with it!
6. Remove Any Personal Items
This house used to be home to you, but if you're selling it, you need to sell the fantasy of a buyer's dreams. Take the time to remove any personal items, from height charts to family portraits, and avoid adding any touches that are too unique. Your future home will have so much of you built into it, but for now, try to create a space that feels like anyone could walk in and make it their own.
Home Staging Can Make A Sale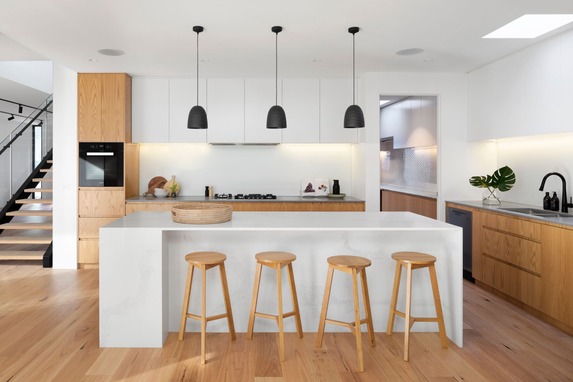 Proper home staging can make your home into a masterpiece! You can find inspiration for well-staged homes on sites like Pinterest or Instagram and ensure that you create an inspiringly beautiful space. After all: you're creating someone's dream home.
Andrea Erickson is a contributor to Innovative Building Materials. She is a blogger and content writer for the real estate industry. Andrea is focused on helping fellow homeowners, contractors, and architects discover materials and methods of construction that increase property value, maximize energy savings, and turn houses into homes.
More Questions? Follow-up With Us!
If you have more questions about what to expect from the markets around the Bay Area, don't be afraid to reach out to us today. Our experts are experienced in all property types and the entire San Francisco Bay Area, and we can help you to find what you need to know today.