5 Benefits of Staging a Home
Posted by Sandy Jamison on Friday, January 14, 2022 at 9:34 AM
By Sandy Jamison / January 14, 2022
Comment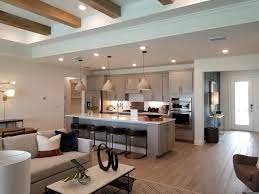 You will find several articles that tell you how to reflect your taste and lifestyle in the home you decorate. But what do you do when it's time to sell the house and move to a different spot? Several people will look at your home, and not everyone is going to like the way you've designed the place.
Striking the perfect balance between homey and blank is critical, which is why you should consider staging your home for sale. If you're on the fence about deciding whether you should get your home staged or not, here are some arguments in its favor.
1. It Ensures Your House Stands Out
Several homebuyers are likely to start their search for their dream home online. This means that the first impression they'll get of your home will be from the pictures you post. While you may have heard that a picture is worth a thousand words. When it comes to staged home pictures for the listing, it can literally be worth thousands of dollars. If people get excited, they may come to your home and place an offer.
On the other hand, if they don't like what they do online, they may pass on the opportunity to see your home in person. Moreover, if there's more than one sale in your neighborhood, staging may help your house stand out from the competition. This can be particularly important if your home goes up against newly constructed houses.
2. Helps You Hide the Flaws
No home is perfect. Almost every home has things or flaws that be improved on. The house may have an awkward layout, be small, or lack lighting. With home staging, though, an expert can take note of your home's weaknesses and turn those negative things into advantages. This will, in turn, play to your house's advantage. If interested buyers visit your home and see these weaknesses, they may instantly lose interest. Home staging will help set up the scenery, so the people visiting your home see it as a whole compared to a collection of mistakes.
3. It Can Increase the Home's Value
We get it – staging isn't free, and it may not be cheap in some cases. But when you start crunching numbers and consider the possibilities of getting a higher offer, the answer becomes clear. Staging can help bolster your house's value. A study done by the REMP revealed that 22 percent of real estate agents reported a 5 percent increase in the price offered by buyers. While an increase of 5 percent may not seem like a lot, the numbers game can work to your advantage! 5% of a $500,000 home is $25,000!
4. It Reduces the Time Your House Stays on the Market
Apart from getting sold for a higher value, staging can also decrease your house's floating time in the market. Think about it; you're also saving money this way! A study proved that a home that has been staged spends 72% less time waiting for an offer. Since staged homes look more attractive and ready for a move-in, people usually associate their improved aesthetics with increased convenience. It's also important to consider that the longer a home stays on the market, the more its price will drop. The number of offers you get decreases with time, too. Potential buyers start wondering why the house hasn't been sold. In worst case scenarios, some potential homebuyers don't even bother giving your house a second look.
5. It Can Also Make Your House Look Bigger
Believe it or not, but a room with furniture can look bigger than an empty room, too. While this may sound counterintuitive, it's true! An empty room doesn't provide any spatial context. On the other hand, a fully furnished room gives buyers the idea of the true dimensions regarding the furniture. It can be hard for your potential buyers to imagine how big the room will look after a king-size bed is placed into it.
Wrapping Up
Whether you stage the home yourself or hire a person to do it for you, consider looking for a broker or a property management company that also provides staging services when you decide to sell your home. Remember, this is only being done so that you move into your dream home quicker!