5 Benefits Of Choosing A Local San Jose Realtor
Posted by Sandy Jamison on Thursday, June 8, 2023 at 1:36:15 PM
By Sandy Jamison / June 8, 2023
Comment
Real estate isn't the same as it once was. Should you be using local realtors to buy and sell homes in San Jose or are there better options?
One of the things that many first-time homebuyers and sellers mistakenly think is that all realtors can achieve the same results. You may have heard about 1% commission realtors and online agents, but few understand their limitations.
Local realtors are almost always the best option for buying and selling property. Of course, they know the market and the homes in their local area, but those are just two reasons. Local real estate agents can often sell your home for a higher listing price than any other type of realtor.
Here are 5 reasons why a local San Jose realtor is your best option.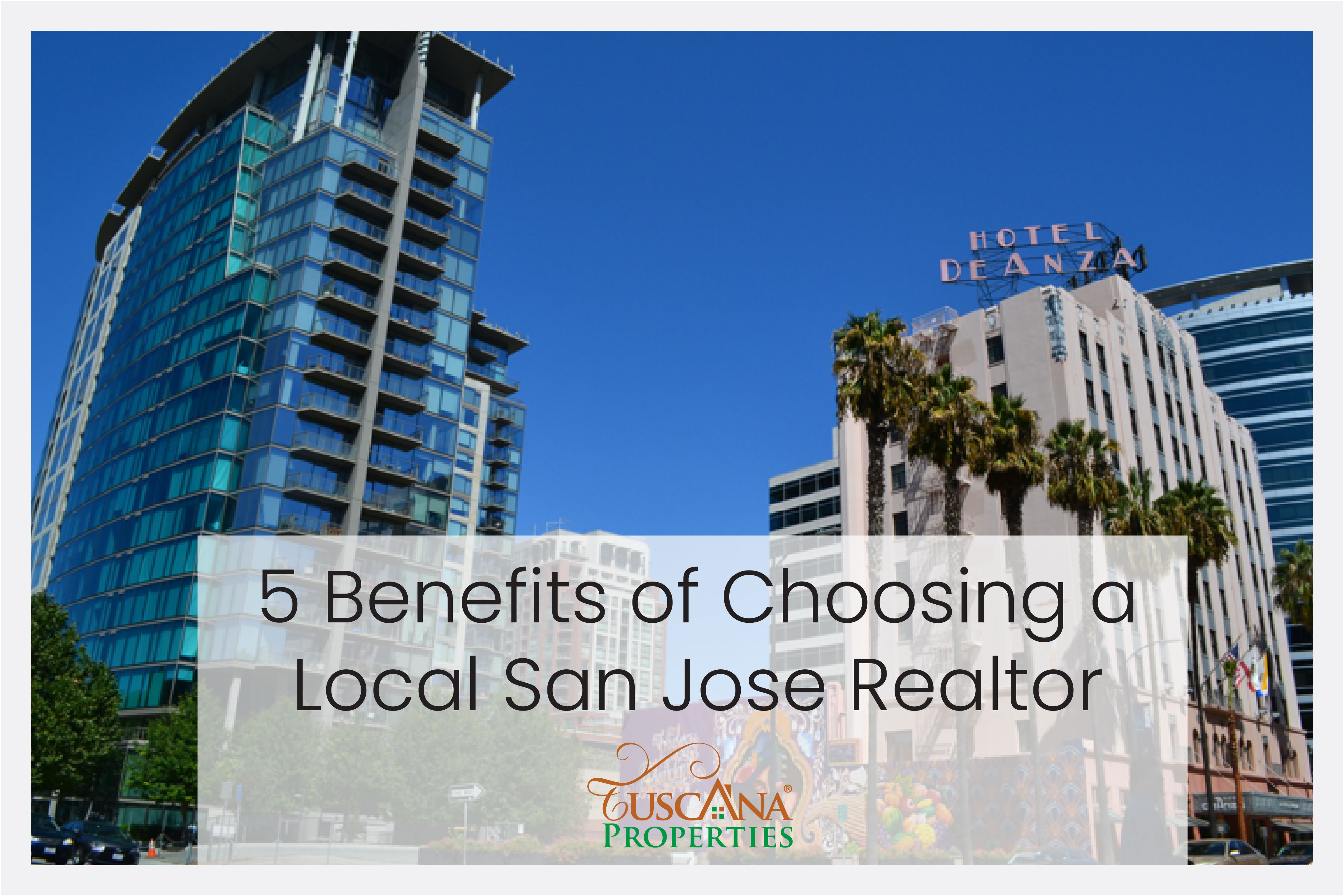 Downtown San Jose with perfect weather
1. Local Realtors Deeply Understand The San Jose Market
Local realtors understand San Jose and closely follow market trends. They aren't out of touch, hundreds of miles from the properties you want to buy or sell.
Which neighborhoods have construction projects or shifting industries on the horizon? How quickly do homes sell in the city of Fremont, compared to Los Gatos? Local realtors can answer these questions (without using Google or ChatGPT) because they're fully aware of their market and have the data on hand.
This awareness helps buyers and sellers optimize transactions.
Local realtors will find home buyers properties in San Jose that beat their expectations They'll have insights that you won't get from online realtors, like which areas are best for families, sports facilities, or wineries. A local realtor can also tell you about important plans for the area, like construction developments.
For home sellers, realtors can use their data and connections to maximize your listing price. Knowing local home prices and buying trends means that your property can sell faster for as much as possible.
2. Local Realtors Are Aware of Local Laws and Regulations
Bylaws and regulations could turn into obstacles, but local realtors have already gone through the buying and selling process countless times in their area.
With a local real estate team, you'll be able to sidestep anything inconvenient and complete transactions quicker. Their network of professionals can help you with moving, renovations, legal counsel, and inspections.
Home inspections will go smoothly with a local realtor. They'll help you decode complex home inspection reports and address anything that needs to be fixed before closing.
Local realtors make sure inspections go as smoothly as possible for buyers and sellers
3. A Local Realtor's Contacts Speed Up Buying and Selling
Local real estate agents and their colleagues build up vast networks over the years. It's their responsibility to link buyers and sellers, which means they need to have connections all over their region.
Local realtors might even hear about listings before they hit the market. On the seller's side, this means some homes receive offers without being listed. The realtor might already have buyers waiting to make you a proposal.
When you sell a home using a local San Jose realtor, they'll advertise it in several ways. Online realtors won't be able to get your listing shown in as many places. Also, a realtor that knows the local market understands more about successful advertising strategies.
4. Local Realtors Are There When You Need Answers
With offices in San Jose, your realtors are never hard to reach. Drop in anytime for a chat; we promise your realtor won't mind. The value of meeting in person can't be understated. It gives you a better chance to speak about your realtor's experience in their market and see if they are a good fit.
Real estate transactions are the largest we make in our lifetimes, so it can be unwise to make the process more remote than it needs to be. Some things, like buying and selling homes, don't always benefit from being streamlined or done exclusively online.
With realtors in the same time zone as the local market, any process related to buying and selling a home doesn't have communication delays.
If you're using online or 1% commission realtors, that might not be the case. Your communication with the agent might rely on emails, rather than face-to-face meetings and phone calls.
Check the testimonials to see how your local realtor treats their clients
5. Local Realtors Will Expertly Negotiate on Your Behalf
Negotiating power can be boiled down to 2 things; understanding the property and the market it's in.
A larger brokerage or online real estate agency might not factor important and hard-to-notice details into a negotiation, which can impact home buyers and sellers.
A local realtor understands what sellers in the area expect for their property, but they also know what the homes are worth. They'll have lots of data about San Jose neighborhoods, so they can use comparable homes during the negotiation process.
Listing your property with a local realtor leverages their reputation too. When an agency has helped hundreds of families in the local area, interested buyers will be more at ease.
If you want a walkthrough for buying or selling a home in the San Jose area, a realtor from the Jamison Team is a great choice.
The Jamison Team helps clients buy and sell property in several communities around the San Jose and San Francisco Bay Area, including:
Check the full list of San Jose communities on their website and browse through featured listings for real estate gems.