4 Tips When Buying a Land Property
Posted by Sandy Jamison on Tuesday, May 4, 2021 at 5:40 AM
By Sandy Jamison / May 4, 2021
Comment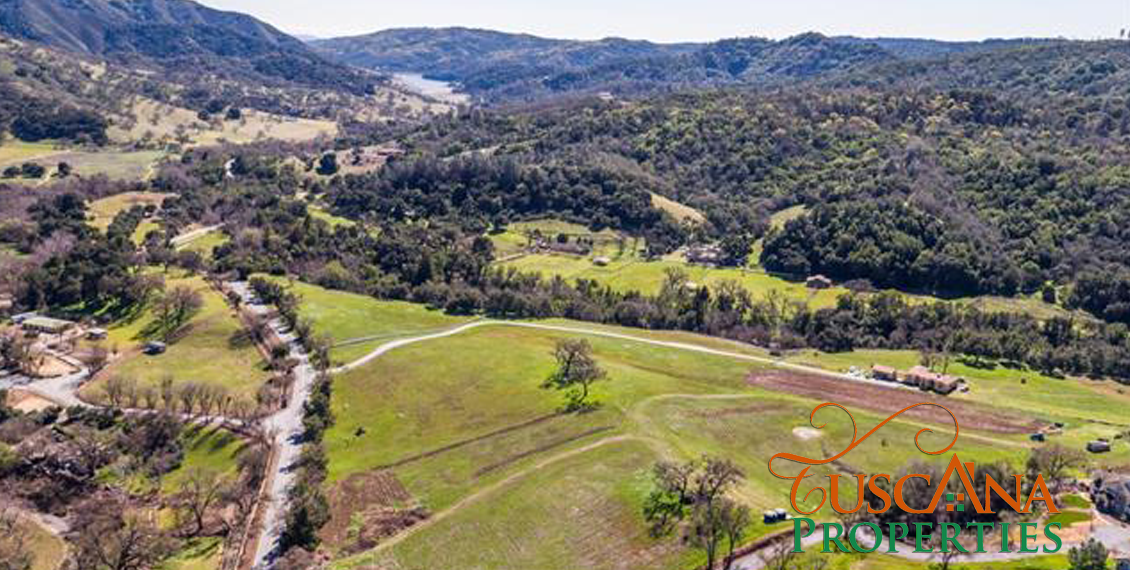 Buying vacant land can be a smart and valuable investment if you play your cards right. The land is a low-risk asset that generally appreciates over time, and doesn't cost much to maintain. However, buying land isn't quite as simple as it may look.
There are a variety of things you need to consider before and during the buying process. In case you're interested in buying a land property, let's go over a few tips you can use to make things go smoothly.
1. Check the Deed Restrictions
If you're planning on building anything on your land, like a house, commercial building, or even a well, check to make sure there aren't any deed restrictions blocking you from doing so. By obtaining the assessor's parcel number of your land, also known as the property identification number, you can find out all kinds of information about your potential land property.
Related Topic That You Might Want To Read: "Home-Buying 101: A Step-by-Step Guide"
2. Know your Financing Options
Banks rarely finance land purchases. Instead, look around for land-financing companies that specialize in these types of deals. You should be able to find someone who can offer you a loan on some land for sale or an extended payment plan with an affordable upfront down payment.
Also, check with the seller to see if they'd be willing to "seller-finance" the deal. Many sellers are willing to offer you extended payment plans just so they can get the property sold.
3. Check Your Access Rights to Water, Timber, and Minerals
If you plan on harvesting or altering the water, timber, or minerals on your land property, make sure the previous owner hasn't already sold off the rights to them. You could be up a creek without a paddle if you plan on making use of these resources on your property, only to find out that someone else has the rights to them.
It's not uncommon for there to be restrictions on groundwater, especially if the property is in what's known as a water conservation zone. This might inhibit your ability to drill a new well.
4. Find Out if There are Tax Exemptions Available to You
For land buyers who intend to use the property for farming or agriculture, there are almost always some significant tax write-offs to take advantage of. The interest on loans used to finance the property, as well as farming equipment and other expenses are often tax-deductible under a class-F tax filing.
Related Topic That You Might Want To Read: "How to Analyze the Real Estate Market in Just 3 Easy Steps"
5. Determine Your Use for the Land before you Buy It
If you want to alter the land in any way, there are plenty of associated costs to consider and hoops to jump through. However, simply holding the land and using it for recreational purposes is also an option.
Holding land is a great way to get used out of your asset, all the while allowing it to grow in value because the land is a finite resource. If you purchase a piece you really like, you could sit on it, using it as a place for hunting, fishing, off-roading, and camping.
You could even have it passed down through the family for generations. The land is usually pretty cheap, so this is one of the most common uses of undeveloped rural property.
Related Topic That You Might Want To Read: "How to Upgrade a Small Space for a Better Work-From-Home Experience"
Keep These Tips in Mind Before Buying Land to Save Yourself Any Trouble
If you're looking to buy some rural land, remember to keep these tips in mind before doing so. By checking off this list before you buy, you can save yourself money while staying in line with local regulations and avoid running into any troublesome roadblocks.