4 Steps to Write Effective Listings
Posted by Sandy Jamison on Tuesday, May 11, 2021 at 6:56 AM
By Sandy Jamison / May 11, 2021
Comment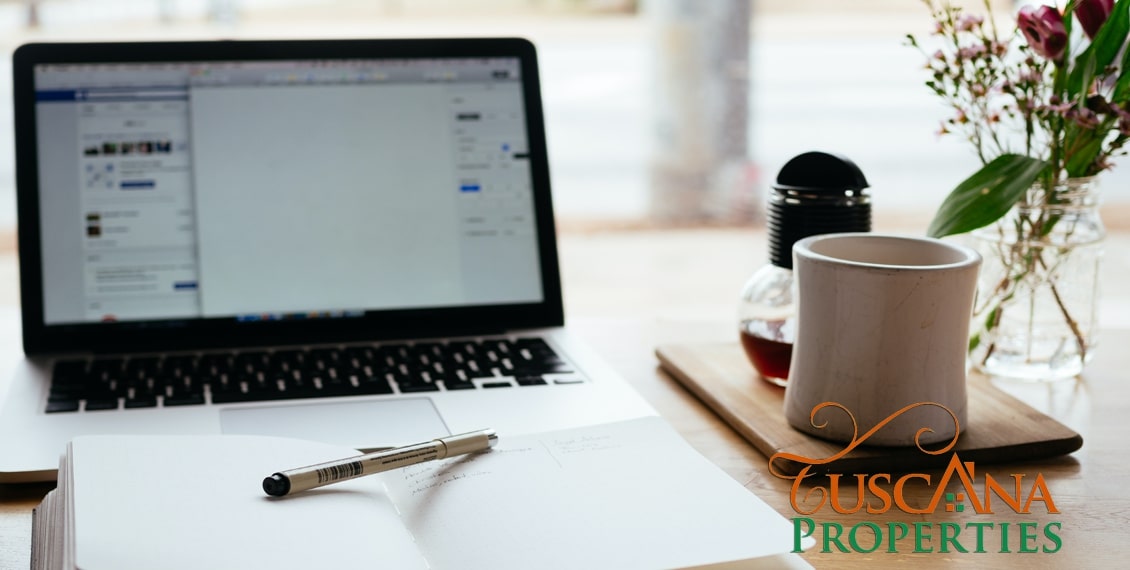 According to a National Rent Report in 2020, rent growth had flattened towards the end of the year, which is usually the time when rental activities start to heat up. Stay-at-home workers and unemployment made it quite impossible to shift homes or even to consider the option.
Related Topic That You Might Want To Read: "2021 Data Reveals What Renters Want When It Comes to Leasing"
As restrictions begin to get eased and the economy steadily reopens, the rental market is forecasted to start flourishing again. To prepare your rental properties for the possibility of an increase in demand, you need to design well-written and well-thought-out listings to attract quality tenants. Here are a few tips on what you need to do to design dynamite listings:
1. Know Your Target Audience
Before you can begin doing anything else, we recommend that you thoroughly research your audience and what kind of tenants you are willing to attract. Consider:
Who is your target audience?
Are they younger or older renters?
Are they single professionals or do they have families
Once you've answered these questions, ask your audience why they prefer your property. The answers of your focus group will highlight all the right amenities and features of your rental units.
In addition, the age of your target audience should also help to determine where you should post your listings. For instance, Gen Z and millennials (younger renters) will prefer to see listings in mobile apps such as HotPads and Zillow. Baby boomers and Gen X, on the other hand, will like to see listings on Facebook and Craigslist.
2. Know Your Community
Before you can create your own listing, browse through some other listings of your competitors' or similar properties in the community. You should particularly look for those property management companies that may be filling vacancies quickly.
The key points to note in your research will be how your competitors describe their amenities and features. Take a look at the pictures they post and note down whatever your property or marketing efforts may be missing out on. Finally, try to pick out what makes your property stand out from its competitors.
Related Topic That You Might Want To Read: "The Pros and Cons of Investing In Residential Properties"
Perhaps you may be charging a less-than-average rent for the size of your property or maybe the unit will have a good in-home office or a great view. Whatever your target audience is looking for, and your local community lacks, should be the highlight of your listing.
3. Know Your Rental Unit
This particular tip is pretty straightforward, however, it can be a little difficult if you're juggling multiple units because it is impossible to know the amenities and details of each unit. What you need to do is take your time to refresh your memory and do a walk-through in all of your vacant properties or to have a look at all of your old listings.
Related Topic That You Might Want To Read: "Things to Do Before Putting Your Rental Property on Market in Summer"
If these units are occupied, you can also interview your tenants about what they love most about their home.
4. Use Images, Not Words
After you've interviewed your current tenants, it will finally be time for you to design your listing and one that is short and bold. We recommend that you show your target audience the benefits of moving to your rental unit as opposed to describing it to them. Try to include as many features that your audience prefers to paint a nice picture in their head along with the price tag.
Final Thoughts
Well, there you have it, folks. If you're looking forward to employing all of the above-mentioned tips and don't have the time, you can always delegate these tasks to your property manager or hire the right professionals for the task at hand.
If you haven't hired a property manager already, learn more about our services and discover how an experienced property manager can share some of your burdens.
More Questions? Follow-up With Us!
If you have more questions about what to expect from the markets around the Bay Area, don't be afraid to reach out to us today. Our experts are experienced in all property types and the entire San Francisco Bay Area, and we can help you to find what you need to know today.