4 Reasons Why You Need Property Maintenance Companies
Posted by Sandy Jamison on Friday, April 2, 2021 at 2:21 PM
By Sandy Jamison / April 2, 2021
Comment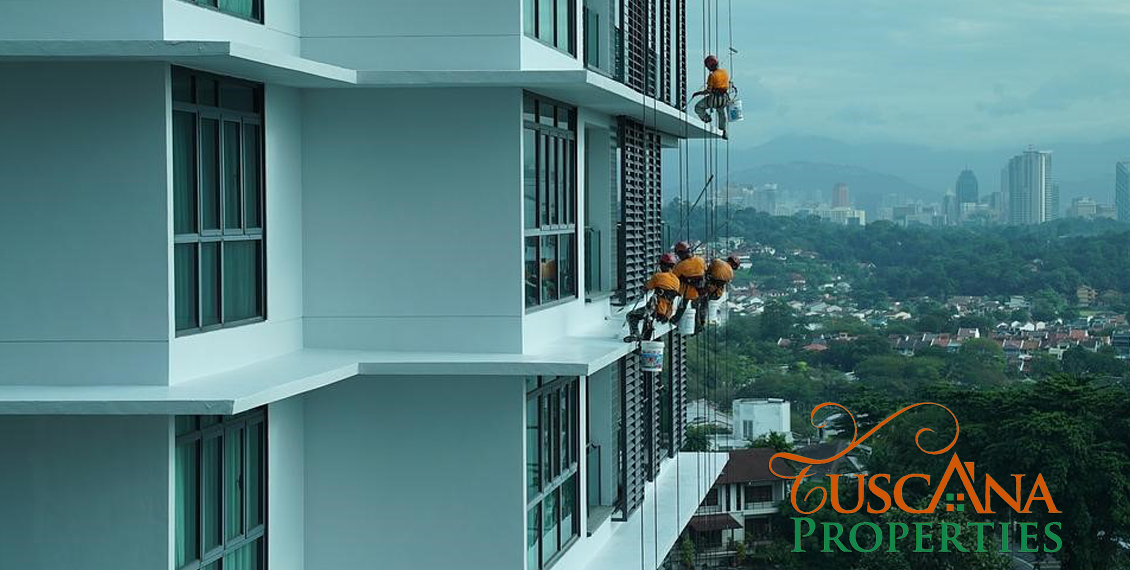 Investing in a rental property has good prospects. You can create a healthy income stream without doing much. However, managing your rental property as a landlord might not be the wisest decision to make. From dealing with tenants on daily basis to managing the right occupancy-vacancy balance and taking care of never-ending repairs and maintenances, there are many aspects of rental property management.
You can't deal with rental property maintenance and management if you are not considering it a full-time job. A property maintenance company can take a lot of work from your plate and ensure that managing a rental property doesn't take a toll on your physical and mental wellbeing.
Apart from reducing your managerial work, a property maintenance company also helps landlords on many other fronts as well.
1. They Take Care of the Building Codes and Regulations
When you own a rental property and operate it as an active investor, you need to be very careful about all the legal implications that can apply to your investment. For instance, the maintenance, repairs, and modifications of rental properties remain under the strict scrutiny of building codes and regulations. As a landlord who is not accustomed to the relevant laws and regulations, you can struggle a lot in dealing with many maintenances and overhauling projects if you don't have a good property maintenance company on board.
Related Topic That You Might Want To Read: "The Pros and Cons of Investing In Residential Properties"
Seasoned property maintenance companies know how to go about all the repairs and renovations of a rental building without landing in any legal trouble.
2. They Keep Tenants Happy
Happy tenants are the main reason behind the success of any rental property. If you can't keep your tenants happy, you can't continue to run your rental property for profit for a long time. A proactive maintenance team that can promptly take on repairs and other property issues keeps tenants satisfied with the management. Providing such hands-on service is only possible when a seasoned property maintenance company is assigned to taking care of your property.
Related Topic That You Might Want To Read: "Learn How to Avoid Those Annoying Calls From Tenants"
Having a dedicated property maintenance company also helps in attracting new tenants. People tend to opt for rental properties where they know that dedicated professionals are dealing with maintenance and repairs rather than landlords jugging everything.
3. They Offer 24/7 Coverage
Do you want to wake up to a tenant's call on Sunday morning about a plumbing leakage? If you want to manage your property without the assistance of a property maintenance company, then be ready to receive those untimely calls. Tenants are well within their right to make those calls and you are obliged as per the lease agreement to attend and address the tenants' concerns.
A well-reputed property management company offers 24/7 coverage to its clients. This means you don't have to get disturbed by tenant complaints at ungodly hours.
4. They Know How to Negotiate and Make Successful Deals
As a landlord taking care of their rental property on their own, you have to deal with maintenance contractors yourself— from electricians to plumbers and painters to flooring experts. You might not be able to negotiate the right price with those contractors if you don't do it quite often.
Related Topic That You Might Want To Read: "2021 Data Reveals What Renters Want When It Comes to Leasing"
A seasoned property maintenance company, on the other hand, already has very established connections with all sorts of maintenance contractors. They also know how to negotiate the quotes to get the third-party maintenance services at the lowest possible cost.
By signing up a maintenance property company for their rental homes/ apartments, a landlord can save time as well as money in hiring all different types of maintenance contractors.
Conclusion
By the above discussion, it has become pretty clear that a good property maintenance company can help you make your rental property venture a success. The commission you will pay to them is worth it in terms of how they will save you from a lot of management hassle and stress. Also, their good negotiating powers and hands-on tenant service will benefit you in financial terms.