4 Pro Tips That Can Help Refine Your Residents' Move-Out Process
Posted by Sandy Jamison on Tuesday, September 21, 2021 at 10:18 AM
By Sandy Jamison / September 21, 2021
Comment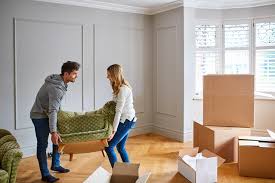 When you, your project managers, or your tenants decide that they want to terminate a lease, it sparks a process that has several stages. In some cases, this may feel as if you're rushing to a finish line since there is a lot that your team will need to get right in a very limited amount of time to avoid a long vacancy. There are many ways to make this process a lot more efficient to get your very next tenant ready before the previous lease expires. Also, if you have various properties coming to the market all at once, finding these efficiencies is crucial so that you don't get held back with various vacancies that are going to slow down your cash flows.
What you need to do is to:
Encourage Two Way Communications
If you don't intend on staying or perhaps aren't eligible to renew your lease, it is crucial that you are informed about it at the earliest opportunity. This will help you list your property as soon as possible. As a refresher, when you have reached 120 days, you can kick start this process by checking whether your tenants are eligible to renew. Keep records of which of your tenants are eligible and which are now.
Leverage Referrals For Tenants
If any of your tenants decide to move out, there will still be some room to turn this loss into an opportunity. By referring these tenants to other brokers or property managers, you will still be able to generate some revenue for your rental property business. Make sure that you keep a record of all the tenants referred to you, so you can always look them up when you decide to move out. If they were being referred to you, you would be able to send them back to the respective broker if you wish. While this wouldn't generate referral fees, it will still strengthen your relationship with your network of brokers and agents with great prospects for future referrals.
Organize the Process of Lease Termination
If you are terminating a lease for a reason besides its expirations, you will know that your local laws are going to generally dictate processes that you should follow. Most notices of this kind have to be sent within certain periods of time. Speaking of which, having automated email processes will help you keep within the confines of the law. If you have various notices of nonrenewable to be sent out at once, try to set up mail merges to complement digital communications.

Again, make sure that your lawyers approve them before starting to use them. If your tenant wishes to end their lease, your tenant portal will be able to follow up with your rental owners and tenants on the key dates and the actions that need to be taken.
Get Ahead of the Moving Out Preparation
Once your tenants have been told about the move-out date, it will be time for you to start preparing for the turnover. The 4 main areas of the move-out process a property manager will have to find efficiencies in include:
⦁ Inspection
⦁ Utilities
⦁ Follow-up
⦁ Maintenance

Final Thoughts
Hopefully, after following these tips, you will have avoided all potential verbal altercations, assault, and theft at your property.
If you're looking forward to trying out any of these tips in your rental property, you can always delegate these tasks to your property manager or hire the right professionals for the task at hand. The only thing you will be responsible for is to offer your potential tenants more affordability, personalization, and authenticity instead of worrying about your safety.
If you haven't hired a property manager already, click here to learn more about our services and how an experienced property manager can share some of your burdens.
More Questions? Follow-up With Us!
If you have more questions about what to expect from the markets around Santa Clara county, don't be afraid to reach out to us today. Our experts are experienced in this region, and we can help you to find what you need to know today.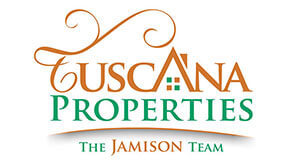 322 Piercy Road, Suite A
San Jose, CA 95138
408-802-4017
[email protected]
www.tuscanaproperties.com