1% Real Estate Commission: What You Should Know
Posted by Sandy Jamison on Friday, May 19, 2023 at 6:51:36 AM
By Sandy Jamison / May 19, 2023
Comment
Know This Before Using a 1% Commission Realtor
A 1% real estate commission is attractive, especially when you're trying to get the most out of your home's sale. 1% is low enough to catch a home seller's attention, but you know there's got to be a catch. Savvy homeowners are sure to dig a little deeper, which is why you're here.
There's a direct relationship between that 1% rate and the resources your realtor will be able to spend promoting your home. That's not to say they won't use all the advertising avenues available, but the funding has to come from somewhere (and it won't be your commission).
So what's the full story behind 1% commission real estate agents, and more importantly, can you make the math work in your favor?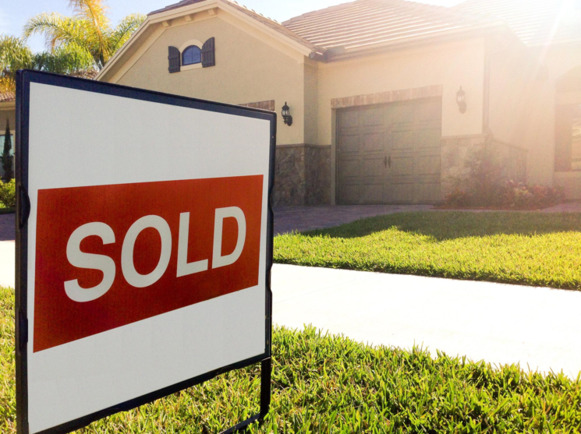 Traditional realtor or discount agent?
Using Local Realtors Can Pay Off
A traditional realtor operates in your area and many of us know them through our social circles. They usually have a broad network that spans many different industries, not restricted to the real estate sector alone.
Realtors generally meet in-person with you several times to discuss their strategy, current market trends, and details about the home itself.
Most importantly, they'll talk with you about your listing price. Leaving the initial meetings, you'll have a clear timeline and an understanding of the process.
After Your First Meetings With a Realtor
The network that experienced local realtors build over their careers is put to work immediately. A realtor's vast network usually includes (but isn't limited to):
Other real estate agents with potential buyers
Lenders and financial advisors
Home inspectors
Private contractors
Real estate investors
An agent needs to market the listing, which takes ‌special awareness these days. They'll tap into their network and different marketing strategies, like listing sites, publications, and the MLS (Multiple Listing Service). Targeted social media advertising is another way that real estate firms reach home buyers. In certain demographics, direct mail is a viable strategy that agents use.
With online home buyer traffic increasing, having the legitimacy of a full service brokerage behind posts and advertisements is extremely valuable. Attaching your listing to the reputation of an experienced real estate broker will get more eyes on your home.
Buyers want to see your home in person, which is another duty of a real estate agent. Open houses and showings need a lot of behind-the-scenes work. First impressions don't just apply to meeting new people; buyers need to see your home or condo at its best. This is a two step process that begins with high quality photography and video that meets modern standards. It's not enough to walk around a million-dollar home with an iPhone; it's got to be done professionally, which is a large expense a real estate agent incurs.
Professional shots of the home are optimized for web and mobile devices, then used in social media campaigns, listing sites, and printed media for interested buyers or promotions. The videos can be used in television commercials or promotional videos for Youtube and other platforms.
Buyers expect a digital walkthrough, before the walkthrough. With a 1% commission real estate agent, you're never guaranteed resources of this standard.
Negotiations and paperwork are the less glamorous but very important tasks of realtors. They've got to find the balance between the buyer and seller's expectations and get the appropriate value for their client. After a period of offers and counteroffers, they'll guide you through the signing process (and the closing costs). There's no corner-cutting at this stage, and filing paperwork is often fraught with deadlines and red tape.
A Realtor's Responsibility to You
There's a strong moral and legal accountability that traditional realtors follow. Their clients in every sale or purchase of property transform into a resume over the years. Closely examine the reputation of the realtor you choose; client testimonials will give you a good idea of what you can expect.
1% Commission Real Estate Agents
Instead of a 1% commission real estate agent, you'll sometimes hear the term "discount agents". They've become a sort of quick-fix option for selling homes and offer services in a clearly laid out but limited package.
One of the reasons savvy home-sellers turn away from discount brokers and agents is the dip in listing prices that comes with them. There's a tendency to rush sales and put houses on the market that are not prepped properly and at a slight undervaluation. 1% commission agents don't have the ability or the funding to reach the level of exposure that a full service brokerage does, causing a loss for home sellers as they will push for lower listing prices as their primary marketing strategy.
It's always best to consider your options before signing away your homes value, especially when low commission is a driving factor. Speaking to a traditional realtor first has no downside, but you might save yourself thousands of dollars from a simple phone call or email.
It's unlikely you can expect the same hands-on approach from a discount agent, but that's one of the trade-offs for a 1% commission. You should ask yourself this question, "If they are not able to negotiate for a higher price for themselves, how well can they negotiate for me to get the best price?"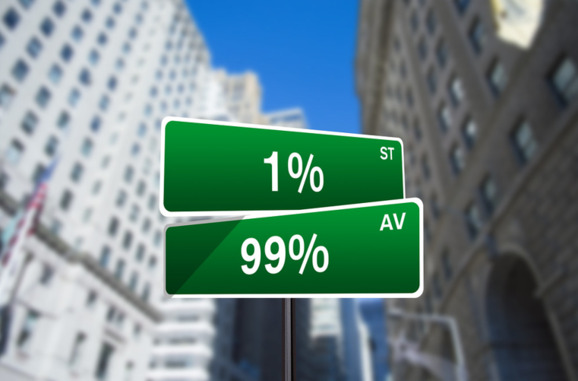 Lower commission = more profit, right or wrong?
Indeed, there may be a listing price you can set that balances the 1% real estate agents ability and your profit from the sale. For example, you might be able to lower your listing price and still collect a reasonable amount. However, you may need a full service agent to meet all your needs to accomplish your goal especially if your home needs repairs, cleanup, and some TLC to make it appealing to buyers.
The best thing you can do is speak with experienced realtors about the value of your home. We feel that a discussion about selling your home should have no pressure and no obligations.
The Jamison Team has been buying and selling property in the neighborhoods of San Jose and the Bay Area since 2008. Many of the team has been working in the area long before that, and together they've helped hundreds of families put houses on the market or move into dream homes.
More Questions? Follow-up With Us!
If you have more questions about what to expect from the markets around the Bay Area, don't be afraid to reach out to us today. Our experts are experienced in all property types and the entire San Francisco Bay Area, and we can help you to find what you need to know today.