How to Set Your New Project Up For Success With Property Management
Posted by Sandy Jamison on Wednesday, July 13, 2022 at 9:20 AM
By Sandy Jamison / July 13, 2022
Comment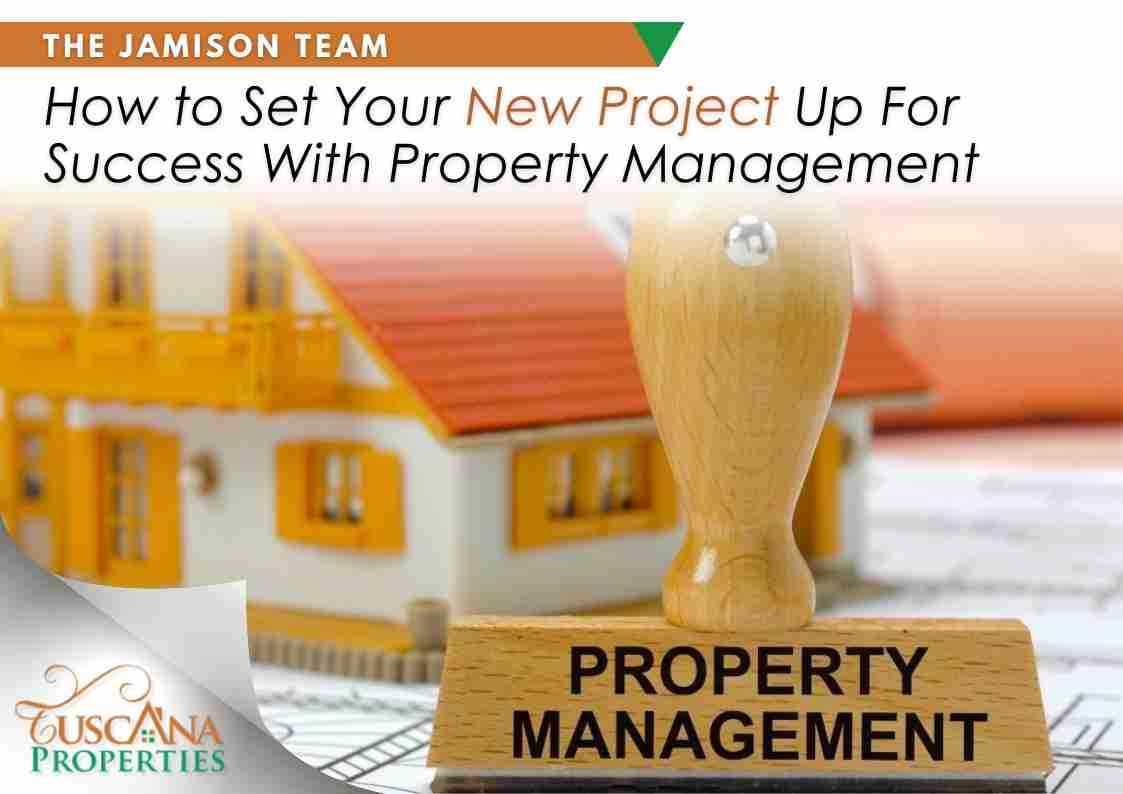 Are you sick of your 9-to-5 job and want to pursue your goal of owning a property management business? Many people want to start a real estate business, but the lack of information in this field may be holding them back. One mistake could risk your entire investment going to waste, so it is understandable why many individuals may feel anxious about pursuing this dream. This is where property managers come to the rescue; they are highly skilled and experienced experts who handle every aspect of property management for their clients. So, let's look at how you can succeed in a new project with property management.
How to Succeed In a New Project with Property Management?
Here are a few ways that property management can help you succeed in your new real estate venture.
Implement Successful Marketing Strategies
Marketing has assisted numerous businesses in growing and reaching new heights of success. A property manager can help you implement successful marketing strategies that may help attract buyers or tenants depending on whether you want to sell or rent out your property.
Here are a few ways an honest property managers will assist you with marketing strategies that you may otherwise have not been aware of:
⦁ Create SEO optimized website and social media platforms
⦁ Create a positive online presence
⦁ Implement content marketing strategies
⦁ Hire professionals to click high-quality photographs of your property
⦁ Focus on user experience and create easy-to-navigate websites
⦁ Keep track of competition and study their social media platforms to find out what is making them stand out.
All of the points mentioned above are essential marketing methods that can substantially aid the growth of your real estate business. However, they require a significant amount of time and effort, which you may not have if you attempt to establish a real estate business, as this endeavor involves numerous responsibilities. You can delegate all these responsibilities to property management and expect them to complete them successfully and efficiently.
Understanding of Landlord-Tenant Laws and Other Property-Related Laws
Falling into legal trouble because of a lack of documentation or understanding of landlord-tenant laws can be detrimental for your real estate firm. According to these Jacksonville property managers, understanding and keeping track of landlord-tenant rules and other property-related documentation is daunting for new real estate business owners. Property managers have a comprehensive knowledge of the landlord-tenant rules in your area and will know how to keep important documentation up to date to avoid legal difficulties.
Screen Tenants
If you want to rent out your property, you must first conduct a thorough tenant screening process. Tenants can make or break your business because difficult tenants can destroy your career and generate significant financial losses. Property managers have the skills and equipment to do extensive background checks on each tenant to guarantee you are receiving eligible tenants. They look into the tenant's background and run their data through criminal databases to guarantee that you are not renting your property to a criminal. Therefore, property managers can save you a significant amount of time and money by identifying acceptable tenants for your property.
Handle Tenant-Related Issues
Your property manager is in charge of timely rent collection and checks clearance. Some property management businesses can further speed up the payment process by letting tenants pay online and depositing the money to your account electronically. This streamlines the procedure for you and your tenants, lowering the likelihood of tenant turnover.
Additionally, managing tenants may be a 24/7 commitment, as you can expect to get calls from them in the middle of the night regarding emergencies or problems with the house. Hence, you will have less time to focus on other growth opportunities.
If you hire a property manager, they will be in charge of any matters relating to the tenants and will be the ones the tenant's contact with any concerns. Property managers will make your life much easier for a small fee, and all you have to do is sit back and relax while they do the heavy work.
Our Final Thoughts
With the assistance of a property manager, your new real estate project has a very high chance of success. Your property manager will teach you a lot about the real estate market that will assist you in making other key decisions for the growth of your business.
A property manager will be in charge of marketing your property, managing tenants, and dealing with legal requirements. So what are you waiting for? Begin working on your dream of launching a real estate venture to succeed in a new project with property management.

More Questions? Follow-up With Us!
If you have more questions about what to expect from the markets around the Bay Area, don't be afraid to reach out to us today. Our experts are experienced in all property types and the entire San Francisco Bay Area, and we can help you to find what you need to know today.