Frances Arguelles
Inside Sales Agent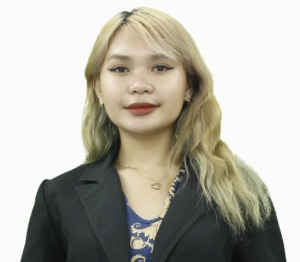 Your Home Sold Guaranteed! For more information on my exclusive Guarantee Sale Program visit www.JamisonGuaranteedSold.com!
Frances Arguelles is an Inside Real Estate Agent devoted to finding the right home for you. As a product of the University of the Philippines Mindanao, she provides efficient services, passion for excellence, and stellar work ethics. Frances infused her experiences in customer service, sales, marketing, and research to help out homeseekers— buyers and sellers alike— to satisfy their real estate needs. Her attention to detail, intuitive and deductive reasoning, and wide knowledge about properties and market conditions would ensure a smooth sailing experience for you.
Beyond the industry, Frances is an avid film and crafts fan, a writer, and an amateur singer.
6 BIG Reasons to Call Frances Today:
1. WE HAVE THE BUYERS IN WAITING We have 8,000+ Buyers in Waiting in our Database. Your home may already be SOLD!
2.  YOUR HOME WILL SELL FASTER
Bob Jamison and The Jamison Team will get your home sold fast. The Jamison Team sells their homes at an average rate of only 13 days on the market compared to 21 days for other agents in the San Francisco Bay Area area.   
3. YOUR HOME IS MORE LIKELY TO SELL    
Bob Jamison and The Jamison Team has a 99 percent success rate in selling homes versus the average agent's 79 percent success rate.  
4. YOUR HOME WILL SELL FOR MORE MONEY    
Bob Jamison and The Jamison Team will get you top dollar for your home. It is a fact that our homes we list sell for 4.5 percent more than the average agent. 
5. WE SELL MORE HOMES
In fact, we sell over 8x more homes than your average agent. Because we sell more homes, we can do more for you. We can market and advertise more diligently to ensure your success. In fact, we're willing to buy a buyer's home so they can buy yours. 
6. THERE IS NO RISK AND WE OFFER PERFORMANCE GUARANTEES* TO OUR CLIENTS
For more information on my exclusive Guarantee Sale Program visit www.JamisonGuaranteedSold.com